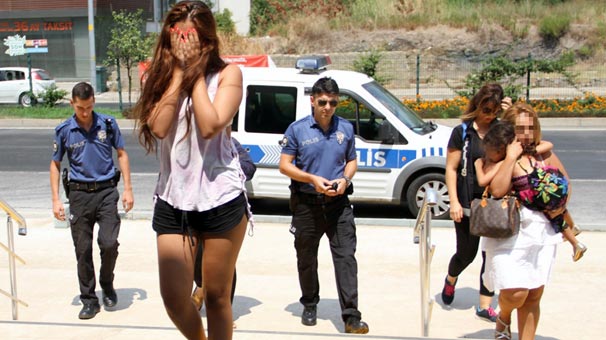 Antalya Oba neighborhood on Keykubat Boulevard Nazain S. and Nazain S. who entered the shopping mall last night and their daughters Almasadat S. and Sarah S. started researching the products on the counter. A shop assistant noticed that the mother and daughter who had spent time in the security cameras had been stealing. Then the store staff caught the family and reported the situation to the police. Shortly after arriving at the scene, the crew members of the Republic Police Center arrested an Iranian family member who had stolen the images from security cameras and held them.
The family, caught by a 3-year-old girl with them, wanted to pay for the stolen goods they stole to prevent them from complaining to the shop owners. Nazain S., Almasadat S. and Sarah S., who were taken to the police headquarters after leaving the complaint, were stolen in various shopping centers.
MOTHER AND DAUGHTER
The police, who searched the house where the mothers and daughters stayed in the Mahmutlar district, received many things. Nazain S. and her daughter Almasadat S. were arrested on charges of "theft" and sent to Alanya prison. Sarah S. was left with a legal check. A 3-year-old girl, who was arrested along with the suspects, was reportedly sent with Sarah S.
Source link