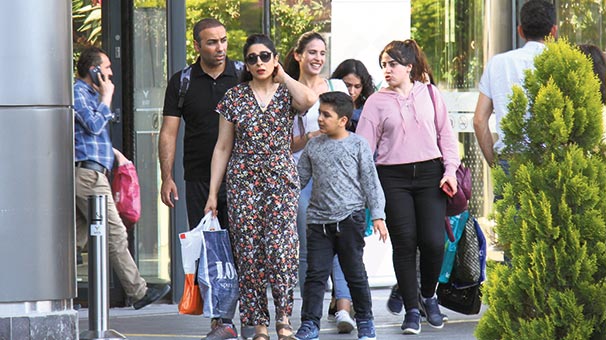 Turkish Airlines also made some flights with 305 passengers Airbus 330 aircraft because of the intense demand from passengers. except to the other countries of transit from the airport of Istanbul Ataturk to the resort a total of 16,000 Iranian tourists are estimated to have contracted Turkey. Iranians who entered Turkey from Istanbul, Bodrum, Dalaman, Antalya and Izmir flew.
25 thousand people in 5 days
The airports Atatürk and Sabiha Gökçen took 5 days from Tehran, 15 from Tabriz, 5 from Isfahan, Mashhad, Shiraz and Urumiye and 3 from Ahvaz. Ankara Esenboğa Airport was also made five times from Tehran. Pegasus Airlines also achieved a significant capacity utilization on flights from Tehran-Istanbul to Sabiha Gokcen. Half of Turkish Airlines and Iranian passengers fly to Istanbul, mostly to Los Angeles, San Francisco and France, Germany and Scandinavia. Due to heavy passenger demand, Turkish Airlines made 15 flights from Tehran in 5 days with 305 wide-body airbus 330 aircraft. This time around 25 thousand people in the travel industry and with the exception of Ataturk airport in transit from other countries, it is estimated that a total of 16,000 Iranian tourists entered Turkey for the holidays.
& # 39; No discount & # 39;
Turkey Hoteliers Federation (TUROFED) chairman Osman sober, despite the decline in the number of tourists from Iran in June, said he expects a decline in the number of tourists in the long term. The Iranian currency is being severely depreciated because of economic sanctions, "said the state has a Foreign Minister, which made it difficult for Iranian citizens to travel abroad, and I do not expect the number of guests from Iran to drop as the wave passes. is, "he said.
The first place is Atatürk Airport
Last year, about 4.7 percent of the world of passengers traveling by plane, while about 8.9 percent of people in Europe moved with expedition to the airports in Turkey. State Airports Administration (SAMA) According to the General Management, 2017, according to domestic and international airports of the number of passengers transported was 193 million 576,000 844 times in Turkey. 2017 was the first of many passengers Atatürk Airport welcomes airports in Turkey. 64 million 106 thousand 14 passengers were welcomed at this airport during arrival and departure flights and 31 million 386 thousand 38 passengers were welcomed at Sabiha Gökçen Airport.
Antalya Airport 25.8 million, Ankara Esenboğa Airport 15.8 million, Izmir Adnan Menderes Airport received 12.8 million passengers.
Source link