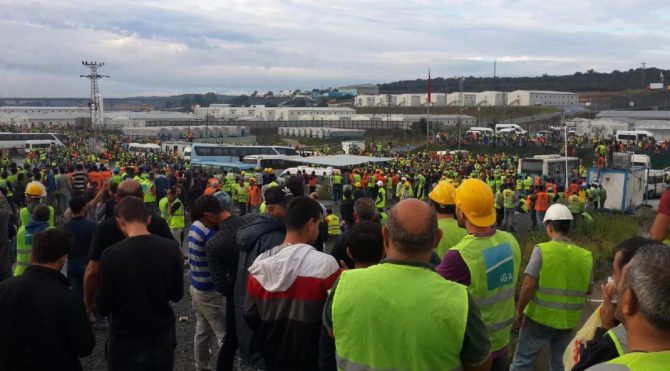 3. Employees who protest against the working conditions of the construction of the airport have started with the dismissal of a job. Hundreds of workers had been collected for the administration building. The gendarmerie had pepper-gas intervention in the workers. Slogan workers require compensation for working conditions.
3. Employees who worked in the construction of the airport were in the protest, adding that the services were inadequate for the negative working conditions and queues in the rain.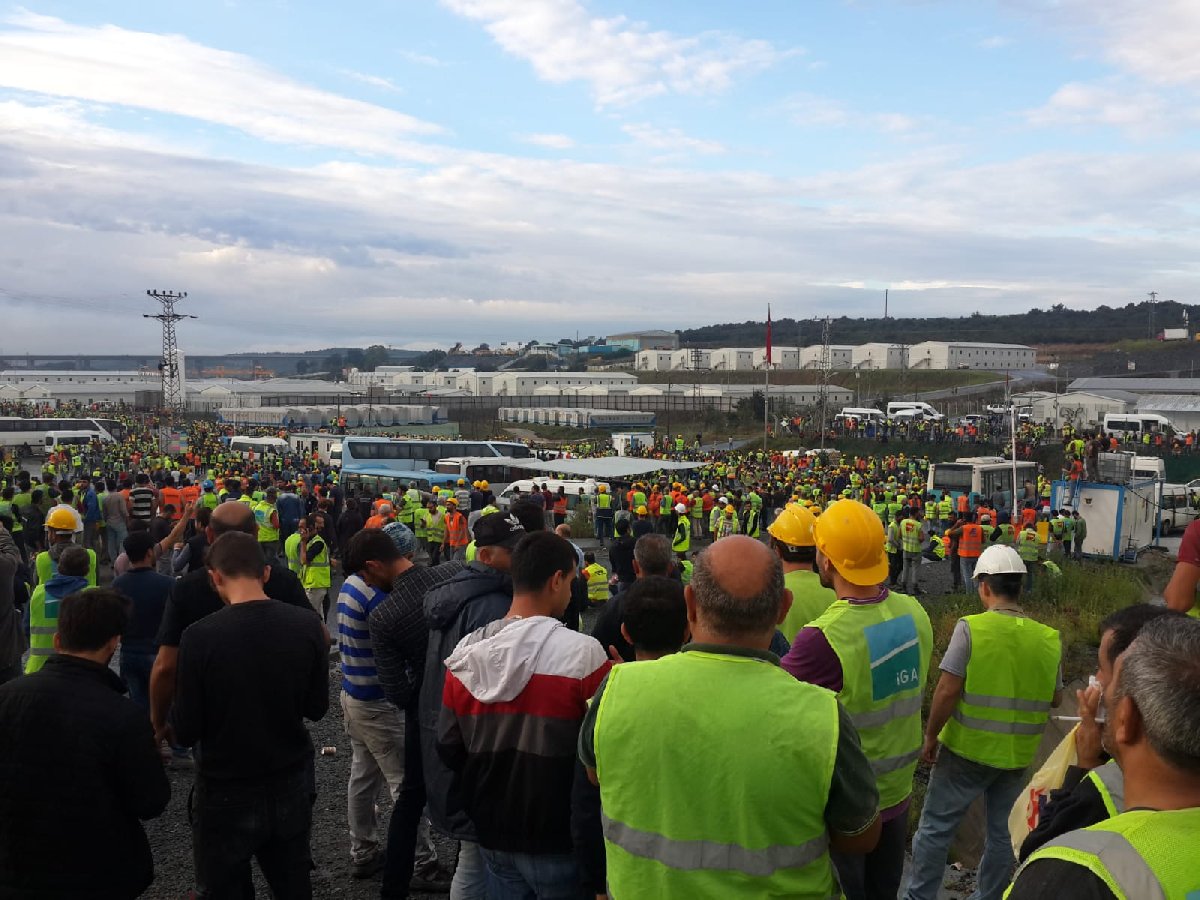 Service employees came this morning from workers who were forced to work on their capabilities for the opening ceremony on 29 October. Employees waiting in the rain prevented leaving service vehicles. In the Akpınar settlement it was promised that the service announcement and the service problem would be resolved within a week for the employees who sang the slogan "Executive dismissal".
GAS INTERVENTION COMES
At 11:30 am the crews of gendarme were stationed in the gas station.
It was learned that the allegations that two employees were killed were effective in taking measures in a maintenance accident that took place yesterday.
Source link