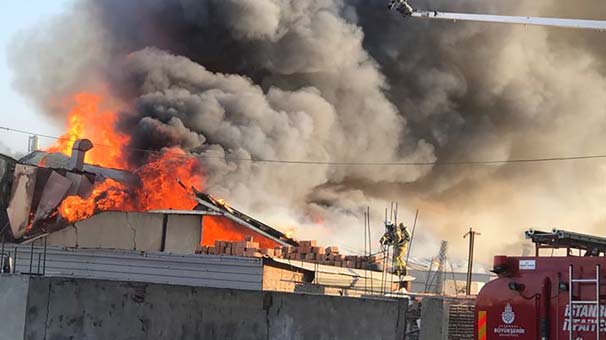 The municipality's statement stated that in Arnavutköy Haraççı Mahallesi a fire broke out in the two-story furniture factory, each measuring two thousand square meters.
Reportedly, teams were sent to the event from the firemen groups İBB Başakşehir, Gaziosmanpaşa, Şişli, Bakırköy, Çatalca, Avcılar, Mimarsinan, Bağcılar and Seyrantepe, as the factory intervened by Arnavutköy and Hadımköy fire fighting teams who first had sponges, cotton and flammable materials .
The declaration stated that 95 firefighters would continue their work with 35 vehicles to extinguish the fire.
It was reported that no deaths or injuries occurred.
FIRE CLOSED
The fire in the furniture factory in Arnavutköy was extinguished. According to the information received, a fire broke out at a furniture factory in Haraççı Mahallesi Madalya Street for an undetermined reason. Fire brigades were sent to the scene from different districts. While crew members of the extinguishing water took security measures against the possibility that the plant bounced into the area, there were occasional explosions in the factory. The fire between a large number of fire brigades was completely extinguished.
Source link