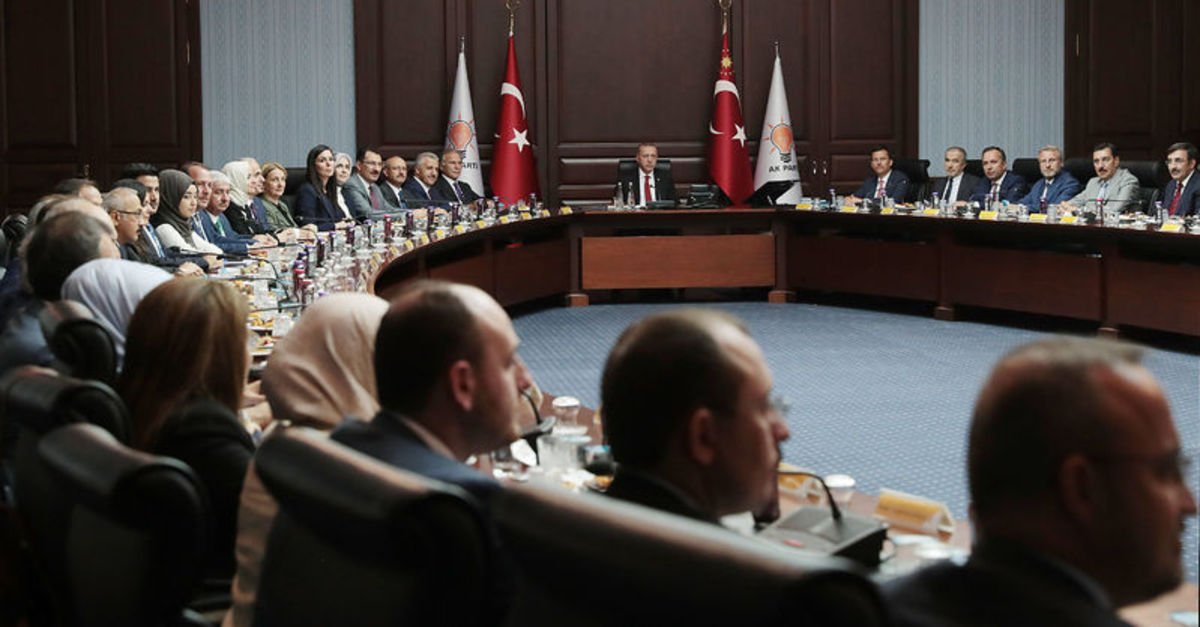 President Tayyip Erdogan gave a mandate for the great change in the AK party's administration after the congress, saying: "The demand is from the tribunal, the election", and the renewed government, more than half of which said: "We have no tolerance for time loss.
President Tayyip Erdogan convened the party chairman and presidents with the newly elected central decision and the board of directors (MKYK) Discipline, Party Democracy Referee, Political Virtue and Ethics Committee members in the evening following the AK Party Congress of the previous day.
According to Turan Yilmaz and Gizem Karakış from Hürriyet, Erdogan said: "We have made a big change in MKYK and FMC, from the bottom of our party it was the anticipation of change, it was a busy expectation, always going on, we had to meet. For this reason, a major change has occurred, and the changes we have made to both MKYK and FMC are not due to the failure of our friends, it had to change, and we will be doing this all the time, "he said.
SOCIETY OF CHILDREN
Then President Erdoğan, who asked them to introduce themselves to all members, also asked about the number of children. Erdogan, who says he is a child, was admitted to the group leader Bülent Turan who said he had 3 children: "You have closed the gap with the twins". New MKYK member Orhan Miroglu while introducing himself, he did 15 years columnist also said that Turkey and tell us the memory near 11, he said the book. Erdogan: "I've never seen them", he put on the Miroğlu, his books in a set, he said he would present it.
AFTER THE FALLING OF PRESENTATION
Erdogan, MKY, then collected in the FMC transfer, is completed as soon as possible and wants to go to work immediately. For the turnaround: "Even if this job is completed tonight, we can not waste time studying while enjoying it, we do not have the time to lose, we have to start working right away," Erdogan said, adding that former minister of Environment and Urbanism Mehmet Özhaseki, who was appointed Vice President for Local Government, completed his work for local elections and gave a presentation after the festival. Erdogan also reported local elections that they would start immediately after the festival.
DELIVERY DELIVERY ON AK PARTY
After the sixth ordinary congress of the AK party, transfer ceremonies were held. Lütfi Elvan, who was appointed vice-president of the AK party responsible for economic affairs, and Fatih Betül Sayan Kaya, Öznur Çalık, who was appointed by Cevdet Yilmaz for the presidency of social policy, and Leyla Şahin Usta, who was appointed appointed from the chairmanship of human rights, and Ravza Kavakçı It took more than.
INTEREST OF DAYS
---
Source link