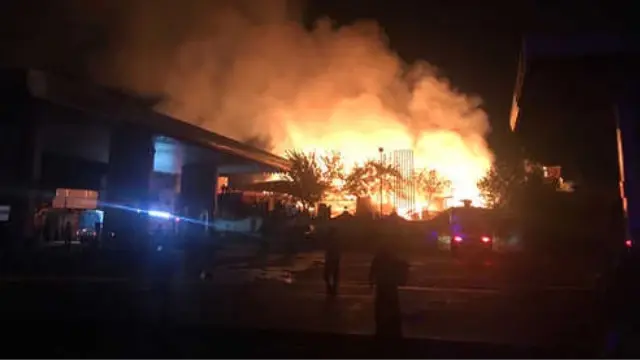 Fire broke out in Şanlıurfa Oduncu Bazaar for unknown reasons at work. Fire brigades interfere with the flames around a large number of companies.
FIRST QUARTER FIRE
A fire broke out on the market, where traders selling wood worked in Paşabağı Neighborhood for an undetermined reason. Numerous firefighters and policemen were sent to the scene on the news of the citizens who noticed the flames.
FUEL STATION WILL BE INTENSIVE FOR THE FLIGHT
While the police take safety measures in the area, the firefighters are interfering with the fire. The teams work hard to prevent the flames from leaking to the gas station near the crime scene.
Source link