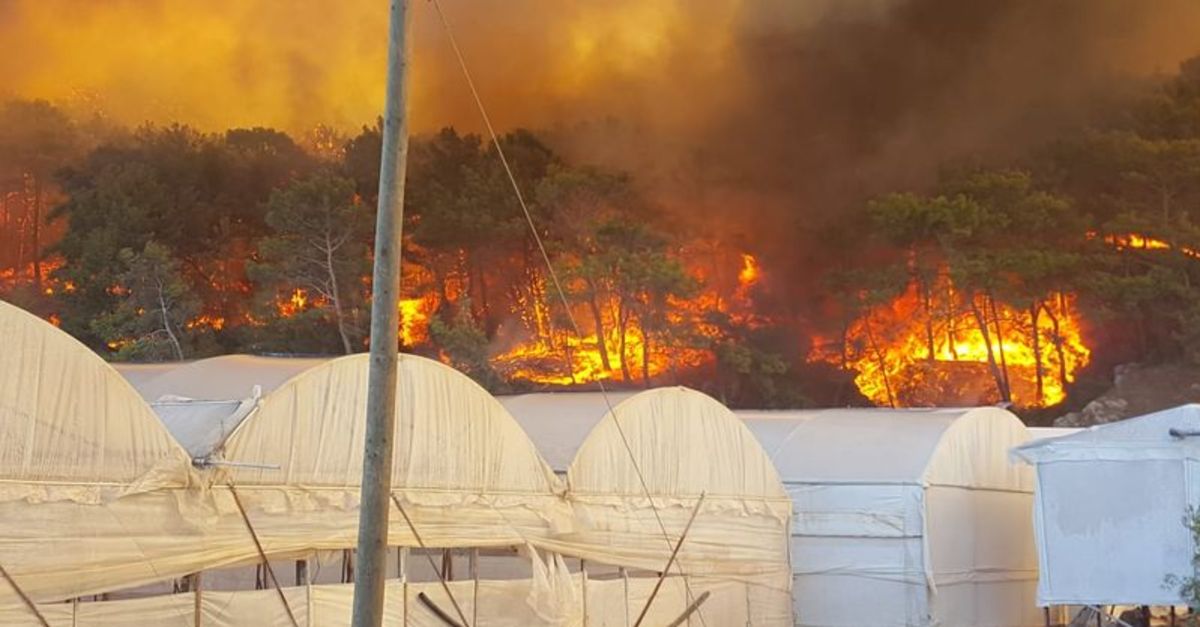 Mavikent district Kumluca district Yenicepınar district, Papazkoyu # at 11:00 began forest fire. A large area of ​​continuous fire, air and land was intervened. With the effect of the wind in the greenhouse area, the fire is progressing, 50 astonishing aircraft, 4 amphibian aircraft, 7 helicopters and 6 dozers have been disrupted. All teams do everything they can to prevent the fire from ending up in settlements. There are greenhouses and houses in the area with the red pine forests, while the fire is aggravated and the place continues to influence.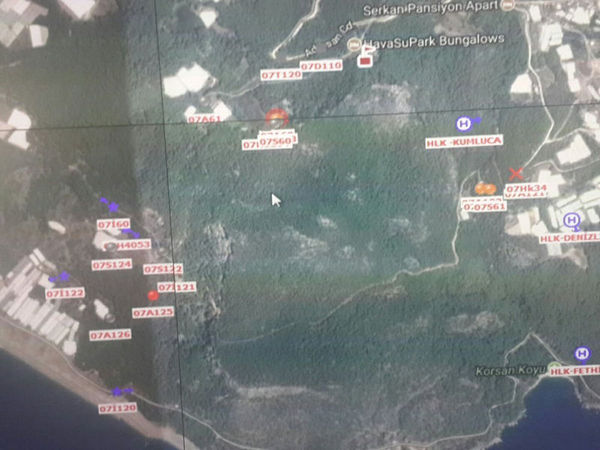 The officers of the Forest Regional Directorate said that the fire that started near the greenhouses was difficult to control because of the steepness of the area and frequent changes in the wind direction. Guards said the gendarmerie took security measures in the region and said the fire threatened the greenhouses, not the settlements.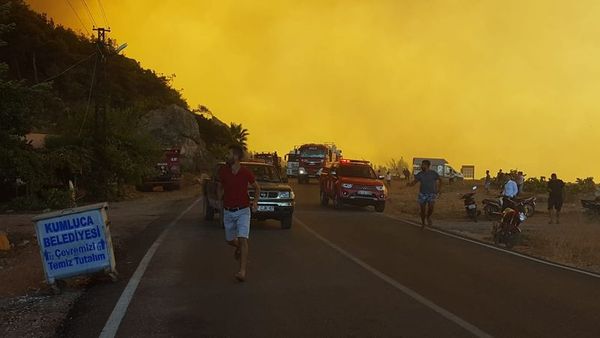 & # 39; Home with regard to efforts to create ARE & # 39;
Kumluca Mayor Yusuf Göven Ak Parti & # 39; li said they quickly went to the scene. The exit of the fire due to the clear information about the transfer of the chairman of the Göven, the wind changed the direction of the fire constantly emphasized. Because he indicated that the teams had made intensive efforts to control the fire, President Göven said that the agricultural areas in the forest were damaged. President Göven, "at the scene of the incident." There is currently damage to the greenhouses, but it is not the intention to reach the houses, "he said.
TRANSPORT POWER
Due to the fact that access to the exit of the fire is difficult, the teams work on a pioneering role in the field of red pines. The teams fight intensively to prevent the fire from damaging some greenhouses to a larger area. Gendarmerie teams that take security measures do not allow citizens to approach the fire zone.
THE WIND IN THE WINDOW WAS DIRECTLY CHANGED
Kumluca Governor Uzun Uzun, AA correspondent, said the fire is ineffective and can not give clear information about the threat area, said: "The sea side of the fire was controlled to some extent, but the wind shifted to the other side of the direction, "he said.
Some greenhouses have been damaged by the Uzun fire alarm, after extinguishing the firefighters said they would detect damage by visiting the region. "Fire does not threaten any settlement at the moment, we do not know the exact situation of the fire, approach some residential areas, the teams fight intensively to keep the fire under control." she said. The Mayor of Kumluca Yusuf Göven stated that the work carried out with the control of the fire was continued with all intensity. Göven pointed out that all teams are at work: "All chances are mobilized, but the wind changes and aggravation makes it difficult to keep the fire under control." Unfortunately, we have such a chance. "used expressions.
INTEREST OF DAYS
Source link