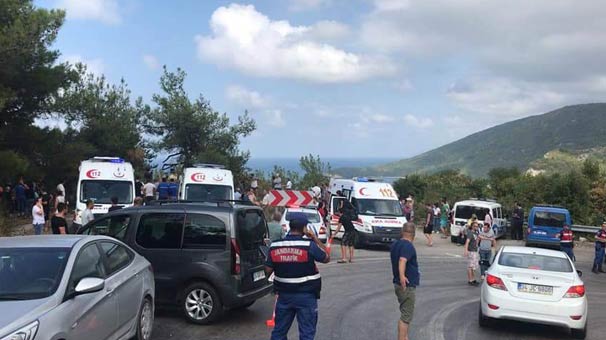 According to the information received, M.Y.
The search and rescue services, health, fire and gendarmerie teams were sent to the scene after notification of the situation.
During the investigation by the health care team, the Ministry of the BHD 207 platform, 74 BHD 207 plate minibus, was kept out of control at the Kapisuyu site for unknown reasons; 3 people were killed.
Citizens also supported the rescue efforts on the steep slope where the accident occurred.
The victims of the search, rescue, fire and gendarmerie teams were taken to the hospitals around the ambulances.
Governor Nusret Dirim, who is in the investigation, explained to the journalists that the minibus from Istanbul goes to Cide direction, in which the citizens go to the Going to party in the villages
At the first glance at the accident, Dirim stated that it could be judged as a fault of the driver: "So far there are 3 dead and 19 wounded, and now research We have to do it because the car has rolled very quickly and we have to do research with the idea that there are wounded and dead civilians lying around. "
Governor Dirim stated that citizens are sensitive to the fact that" We work for everyone to make the enemy and complete the rescue operations as quickly as possible. " We wish our citizens who have lost their lives and grace from Allah and our wounded to have urgent healing.
Meanwhile, the provincial police director Ogün Vural and the provincial gendarmerie commander Colonel Yavuz Selim Kapanci were also examined on the scene
Source link