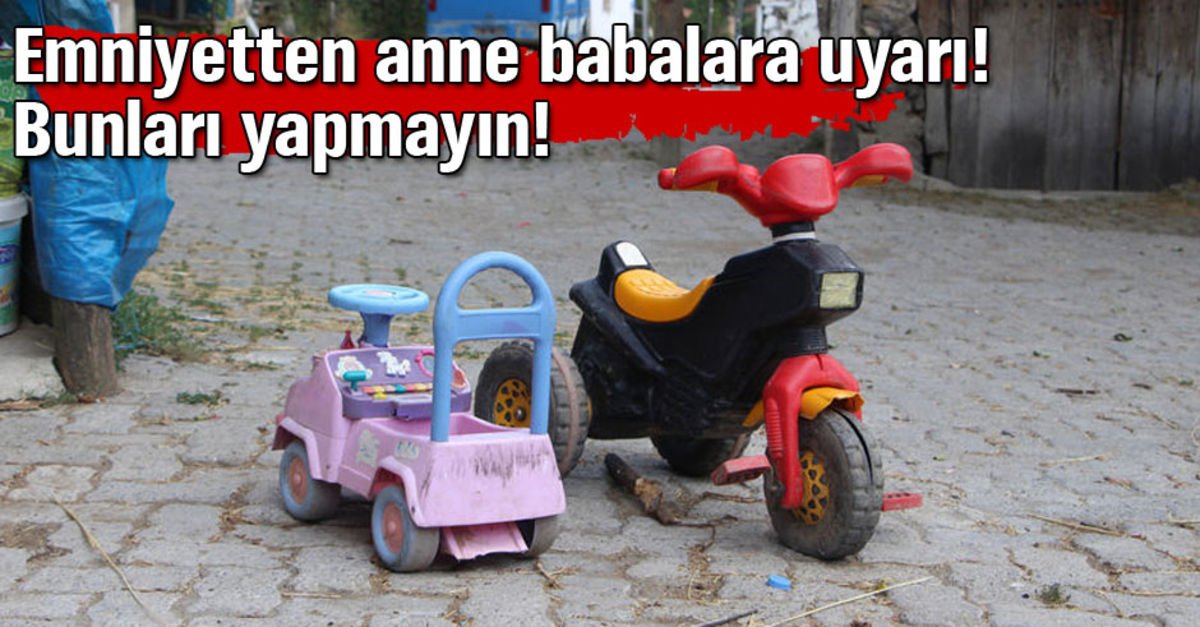 One of Turkey's biggest problems, "missing children" about the Security General Directorate (BAVA) Public Security Department, is carried out in 81 provinces in coordination of the work. The EGM officials, who notice that most of the missing child events have lived in holidays, do not share your child's photo's with his name on social media. Teach them to stay away from strangers who arrive with the pretext of giving a vacation allowance ".
The most successful work in finding missing children was the Lost Alarm Project & # 39 ;, that EGM launched in 2014. In the previous application, when the security units specified that the applicants had to go to the applicants within 24 hours of the loss, the project was abandoned and the records were immediately saved.
According to Fevzi Kızılkoyun's report in Hürriyet, the photo of the lost person, the waiting time of 24 hours without hearing the current picture, spoiled, address, missing point is entered by the Lost Alarm Project of the police. The missing child or person is sent as a message to all GSM subscribers in the area where the information is lost. The most critical time for missing children is the first 24 hours. Generally children are found within 24 hours of the disappearance and it is difficult to reach the child after that time.
SOCIAL MEDIA NAME AND PHOTO SHARE
According to official records in Turkey children are lost in the long holiday National Day. EGM Public Relations Department, when parents are warned not to lose their children, what they should do is listed as follows:
"Tell your children to stay away from people they do not know, learn how these people should respond when their bodies are touched, do not let them make physical contact with people they do not know, tell them to stay away. with the people you see on social media accounts on the internet and do not always share your child's photo's with your name on social media. "
LER JE CROSSING
Remember your phone number and emergency messages (155-156-112). Teach people who are not familiar with you to stay away from your vehicles and run in the direction opposite to the direction your car is headed for the danger that may arise, and ask for help from the security forces when they are lost. Teach him to scream and shout: "I do not know him" when he feels in danger. Tell him he stays away from the strangers who approach him on the pretext of spending money on vacations, not to go with those who invite him once, saying that he will take a present. Tell him he should not get in with the people he does not know. & # 39;
INTEREST OF DAYS
---
Source link