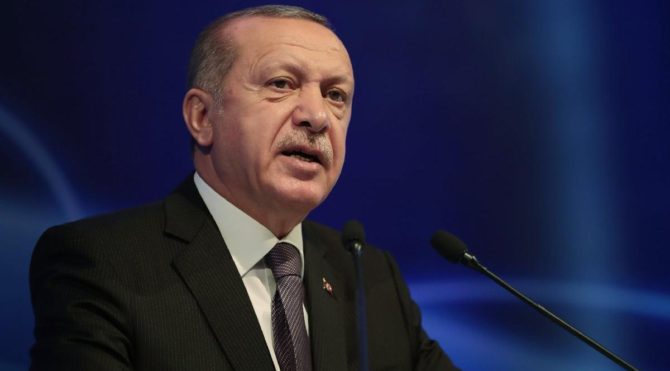 President Recep Tayyip Erdoğan spoke at the opening ceremony of Kabataş High School in the academic year 2018-2019. In his speech, Erdogan, mant. When we called in in 2002, we called education, health, justice and security. . " he said
Erdogan & # 39; s speech from the beginning of the line:
I send greetings to all our teachers who work everywhere in our country. We see this year as a new beginning, an intellectual beginning. I look into the future of Turkey, "President, he went from the Stone, which He graduated from Kabatas" I will ask. Since the day we came to power as representatives of a civilization in which people are central, we give importance to education. Only teaching is not enough, we will walk into the future by integrating education. We have to walk to the future by combining theory and practice.
Uştur We have made the education system a democratic structure & # 39;
When we called in in 2002, we said: education, health, justice, security. We have implemented far-reaching reforms in this area at the expense of attracting the strength of some power plants. We have picked up the old-fashioned old educational learning mentality. We have made it more liberal, more democratic and demanding. We have made serious efforts to strengthen the educational infrastructure. From the Fatih project to the elective courses, imam hatiplerden 4 + 4 + 4 & # 39; e to steps, we encountered resistance. This resistance came from those who made the subject of education an instrument of ideological struggle.
In 16 years time we increased the number of teachers to 605 thousand and increased to more than 920 thousand. You can not train qualified young people without a teacher. In Turkey, not all young people wander line in his hand, I see a youth circulating the book with his pen. By building 288 thousand new classrooms in 16 years in 81 provinces, we increased our total classrooms to more than 577 thousand. With the Fatih project an interactive board was placed in all 433 thousand classrooms. We have increased our number of science and art centers to 135. At our schools there were places where we did physical education classes, it was just like the current lessons. We must now have gyms. We have moved our laboratory number to 37 thousand.
& # 39; In our period there were 75 students in my class & # 39;
I had 75 students in our high school year. 30 students here. This is the Kabatas High School. There were more than 100 students in Anatolia. What is the quality in these classes? The lower the number of students, the stronger the exchange of information. We have problems to make them as dominant as possible in all our schools. We would wait in line at office bookstores. We have said that we come through this. We put books in the queue, the students find their books in the queue as soon as the education starts. Young people, do you know the notes of the duplicator? We have studied lessons in duplicates. We read in these conditions. We do not want our students to live this. We should build our education and training system to give our children a sense of self-confidence, a spirit of breakthrough, to focus one pew of the compass on our values ​​and our country, and to move the whole world around the world. to travel.
& # 39; We are under a very serious international siege & # 39;
I hope that the academic year 2018-2019 will lead to the breakthroughs of our country, which is on the eve of the new birth, the wars. We will continue our work without looking at the provocations of the circles that view the subject with ideological spectacles. We have also achieved important successes. We see that we have fulfilled almost all of our promises in 16 years. The education system
By freeing them from their complexes, we have created a much more libertarian, more democratic and more demanding structure. Nowadays the biggest problem in our lessons is lack of attention and concentration. Most of our children are physically in class, but the mind is somewhere else. Because we are under a very serious international siege. We must pay attention to this. If we change the situation, we must implement the innovations that will maximize the activities at school. We need to accelerate projects that combine professional education and business
RELEASED NEWS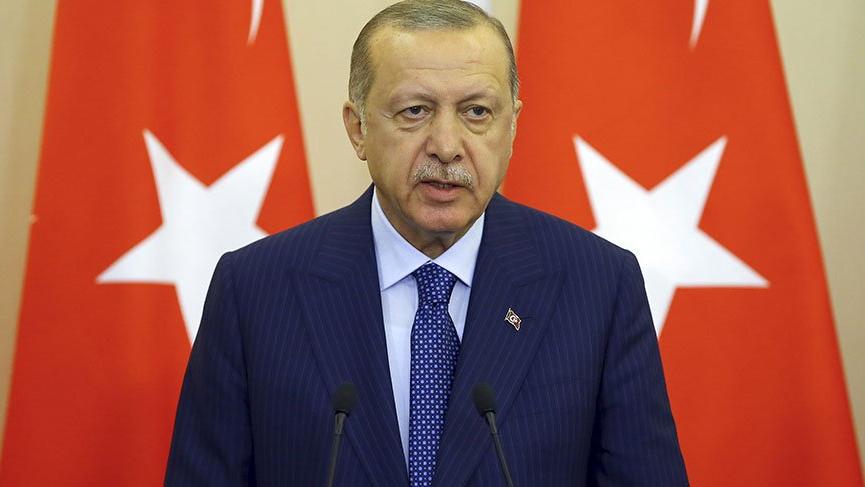 Erdoğan said 30 students, but there are classes of 80 people one
Source link