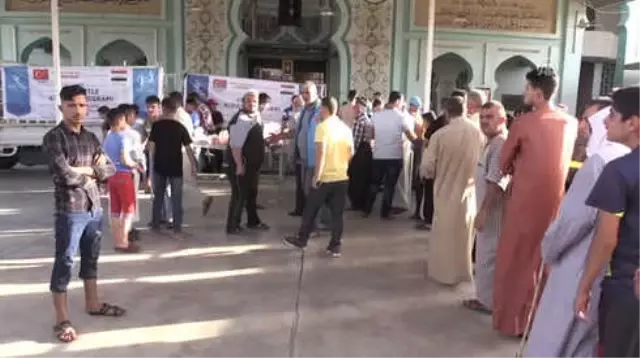 Turkey Religious Foundation Affairs (TDV), the city of Kirkuk in needy thousand 500 families divided sacrificial Iraq.
TDV official Ali Güner told AA correspondent during the dissemination of Adil Cami in Kirkuk that "100 cattle were entrusted by our philanthropists and 100 cattle were kept in a hygienic environment in accordance with their religious beliefs." he said.
Güner said that they distributed the sacrificial meals to the needy 500 families in Kirkuk.
Joseph Güner expressed that they will continue to sacrifice and said: "During the festival we will bring relics to three thousand 500 families and needy people." she said.
Source link