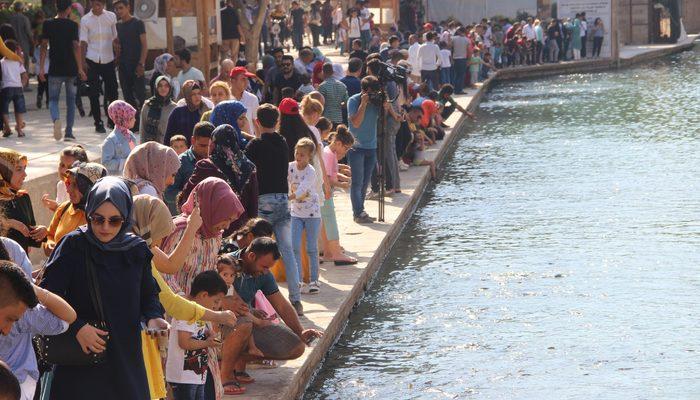 the Turkish borders and both outside and within the country continue to carry fruit terrorist operations organized. Şanlıurfa broke the record of history by surpassing the number of 1 million tourists who put it in 2018 with 4 months' stay at the end of the year. The number of tourists coming to Sanliurfa, including the first two days of the holiday Eid al-Adha, is more than 1 million. terrorist elements in the region with the largest increase in the number of cross-border regions with Turkey organized by operations was declared effective to make it safer. Another factor is that Göbeklitepe was included in the Permanent List of UNESCO World Heritage at the beginning of July.
ALL ACCOMODATION FACILITIES ARE 100 PERCENT
Sanliurfa Metropolitan Mayor Nihat Çiftçi, who visited Balıklıgöl and made a statement to the members of the press, stated that all accommodations and hotels achieved 100% occupancy rate and said: "We are at Balıklıgöl & # 39; dayiz, Halil-ü Rahman. The hotels, mansions, boutique hotels in urban tourism means that the occupancy rate has risen to 100 percent. "In the 100-day government program of our president, Göbeklitepe entered Şanlıurfa and UNESCO World Heritage List. managers on the point of tourism Today we see that this is the result in Sanliurfa.This makes us happy Şanlıurfa is a rich place.The guests who came for centers of faith, archaeological centers, cultural goods, music, art and kitchens are very rich They are very happy when they arrive, which gives us peace of mind. "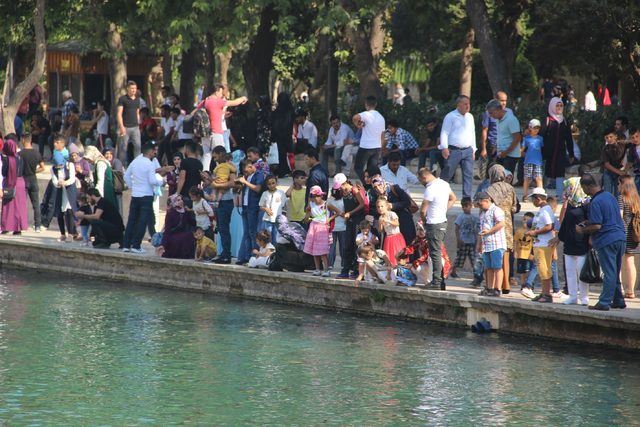 ONE MILLION TOURIST REPRESENTATIVE HISTORY REKOR KIRILDI
At the moment, 1 million tourists have exceeded the number of farmers: "It seems that we have more than 1 million According to my prediction, 1 million 200 thousand, 250 thousand figures will come in. The end of the year will be clear, but the is certain that we have exceeded more than 1 million We are already almost 1 million I got a passing figure, 900 thousand Maybe this tatille has rolled over 1 million The target is 1 million, thank God for 2018 that 1 million units We will now say 2 million in 2019. As I said, Göbeklitepe was a very important element, especially in the Unesco sentence of the standing list was the temporary list Now Harran is mentioned temporarily We are God, our families, thank our governments in every possible way for our Ministry of Culture and Tourism.After our festival I met with all ambassadors and hopefully I will be in Şanlıurfa.If we move Harran to a permanent list run with their support, no one can take the front of Şanlıurfa and we will destroy 2 million. "
DAYBOARD IN 100 DAILY ACTION PLAN
Metropolitan Mayor Nihat Çiftçi, who stated that Göbeklitepe is also present in the 100-day action plan announced by the government, said: "A 100-day action plan has been drawn up.As our president Recep Tayyip Erdogan has stated in tourist objectives, there is a fully UNESCO-based strategy, there is also a Göbeklitepe which has included UNESCO on the permanent list, which is why we concentrate on our ministry, our presidency and our Göbeklitepe and Göbeklitepe in Şanlıurfa, making Şanlıurfa the focal point, even in this 100 days-long action plan in tourism We care about it because it concerns our city We are waiting excited This is the result We feel this every day easily in Sanliurfa I am grateful to the President of the Republic for the importance they have attached to our city, culture and tourism and we express our gratitude. & # 39;
Source link