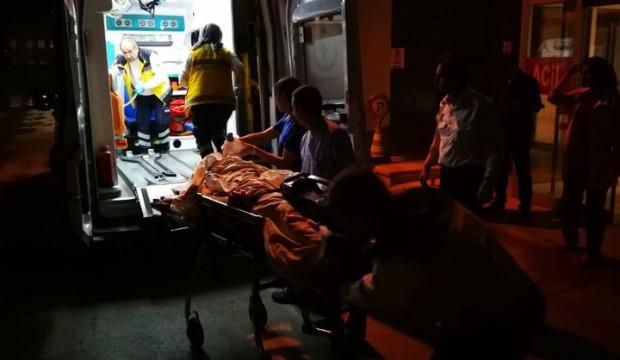 Zihni Çeliktaş and Ramazan Kayalı, a police officer in Bursa, suffered minor injuries.
AUTOMOTIVE LOWER LOCKED
The accident took place at 8.45 pm on the Yenişehir-İznik highway in the village of Derbent. Reportedly, policeman Zihni Çeliktaş used the steering wheel of the car was locked.
1 POLITICAL HEAVY INJURY
Celiktaş lost control, for the commercial vehicle that was used by the Ismail Day hit. Çeliktaş and Kayalı were injured during the accident while Kocaer was seriously injured.
The wounded 112 medical teams were transferred to the State Hospital Iznik. The seriously injured Husu Yilmaz State Hospital, when the intervention was referenced to the intervention.
Commercial vehicle driver involved in the accident The day was presented to the gendarmerie commander for his testimony. Iznik District police commander Ahmet Tekin received the news, went to the hospital to get information about the injured police.
Source link