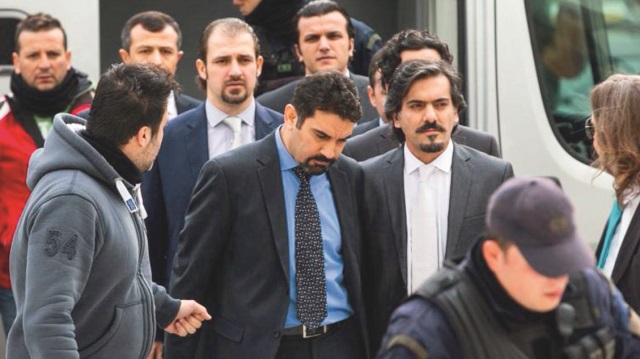 There were a number of Turkish citizens who fled to Greece and demanded asylum. While 100 people applied for asylum in Greece in 2013-2016, the PKK, the PKK, the PKK, the PKK, the PKK, the PKK, the PKK, the PKK and DHKP-C welcomed. Since 15 July 2016, 3,189 Turkish citizens have fled to Greece and have claimed asylum. The majority of applicants were formed by FETO & # 39; s.
17 PEOPLE ARE APPLICABLE TO 2013
According to the Asylum Services of the Ministry of Migration Policy of the Ministry of Migration Policy in Greece before the coup attempt in 2013, 41, 2014 41, 2015, 42 asylum seekers from Turkish citizens were identified. In 2016, when the treacherous coup attempt was made, this figure rose to 189. Between July 15 and December 31, 2016, 153 Turkish citizens fled to Greece and requested asylum.
INCREASED AFTER 15 JULY
The number of asylum seekers who escaped from illegal roads to Greece reached remarkable figures in 2017 and 2018. A thousand 837 Turkish citizens who fled to Greece in 2017 and January-July 2018 have applied for asylum. It was not until July of this year that 687 people applied for asylum in Greece.
550 PERSON POLICE INSTALLED
Istanbul Atatürk Airport, the coup attempt after the police because of the measures taken by the coup were prevented from the country. In 2000, 550 people were detained and referred to the public prosecutor's office. More than 7 people were treated by the police and their passports were confiscated. 5,000 people who were treated from abroad with the aim of leaving the country were not allowed to leave the country.
HDP Alliance has also applied for asylum
The PKK propaganda was tried and held and the 26th-term HDP Sirnak deputy Leyla Birlik escaped by being released on January 1, The Union of HDP, which illegally moved to Greece and was detained in Dedeagac, demanded asylum. The news agency Associated Press reports that it is based on a Greek official who does not want to give the name, the 44-year-old Union reportedly surrendered to police teams after crossing the border.
fetö & c; yacht at the border
In Edirne, five FETO suspects were caught on the border when they wanted to go to Greece in illegal ways. Published in the Military Forbidden Zone and identified as related to FETO. (30), conducted by Zeynep Ö teacher. (28) of the Chief of Staff carried out by Murat Ö. (37), Sumeyye K. (26) and Nazife D. (44), who were prosecuted for the student building of FETÖ, were taken into custody. It was learned that some of the suspects were investigated and had a ByLock record.
Source link