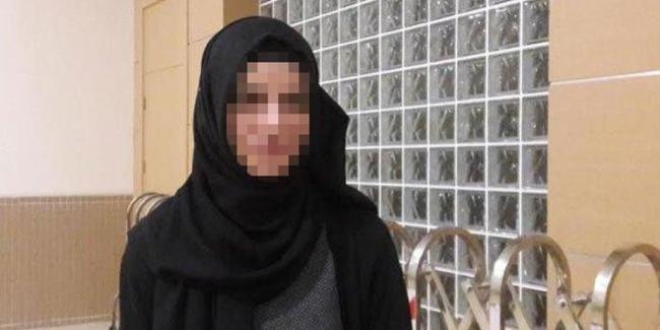 Istanbul Regional Court of First Instance No. 1 Criminal Chamber of the defendant Esma Y. and his lawyer were present. In the opinion of Public Prosecutor Ali Parlar, it was understood that the condition of simultaneous attack and defense provided for the adoption of the legitimate defense in this particular case had not been realized, but he demanded that the suspect be punished under the conditions of unjust provocation against him before the incident and on the day of the incident. Esma Y. say it is a housewife "I have no crime, I acted in the context of self-defense." The judgment of the court of first instance. I would like to deny the request for appeal.
Lawyer: He carried out his action to prevent the victim's continuous attacks.
Lawyer Aydın Mollaoğlu said, cinsel Maktül interferes intensely with his sexual environment against the women he encounters and has repeatedly attacked the defendant to make his life unbearable. Since he has become a member and has no other hope for salvation, he has committed his actions, he is in a weak and unprotected state.
The decision was taken unanimously
Regional court of first instance in Istanbul 1. The correctional chamber has decided to abolish the acquittal of the national court. The court ruled that Esma Y. had killed his father-in-law Ahmet Y. while he slept in the apartment. "" the sentence for 18 years in prison due to the punishment "," Good thing "also a 15-year reduction in prison by the defendant.
complaint
The indictment prepared by Istanbul Anatolian chief prosecutor stated that the father-in-law of Esma Y, Ahmet Y.
Ahmet Y. who spent three days in the intensive care unit, who died and was taken into custody during the interrogation of his father-in-law Esma Y. He was sentenced to a prison term of up to 18 years. During the hearing on 12 April, the court acquitted the defendant of Esma Y. The majority of the votes taken by the majority of the votes raised the opinion of the opposition. The judge said the attack and the defense were not simultaneous, the defendant went to his brother's house after the assault against him, the fact that the factual facts to show the continuation of the attack is not available, citing the possibility to go to law enforcement officials, "deliberately manned under heavy unjust provocation" where the suspect is murdered. had to be punished.
Source link