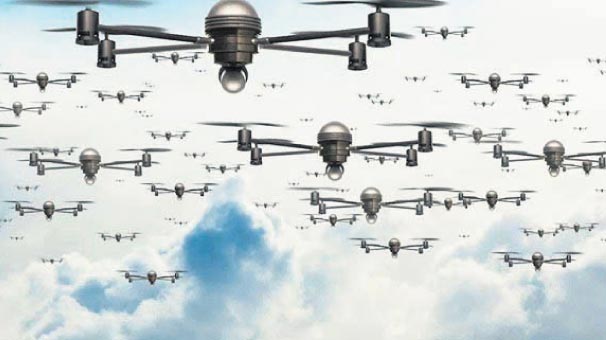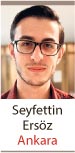 The projects are still in full swing to work with the concept of the herd, that the security forces contribute to the fight for terrorism and finally, in the foreground in the operation where the Sincar Responsible İsmail Özden of the PKK outside the limit is inactivated. There are prominent projects in the launch of the development of unmanned vehicles, which are included in the 100-day performance program that President Recep Tayyip Erdogan has announced.
In the following years, with remote-controlled DRDs, DRDs with high intelligence and herd intelligence are planned to be used effectively in the field. Unmanned systems that attract attention with its low cost and affordability can be integrated with a large number of weapon systems. It is therefore assumed that these tools enable the military elements to operate in a coordinated and high-speed manner.
KAMAKAZE İHA & # 39; LAR
as a large part of the progress in Turkey to implement the beginning of the planned projects, Defense Technologies and Engineering AS (STM) and kamikaze drone supervision comes targeted autonomous systems. STM Kamikaze HO family; autonomous rotating wing stroke HA, "Kargu", autonomic tactical fixed wing strike HAHA "Alpagu", autonomous detection and monitoring of rotating wings.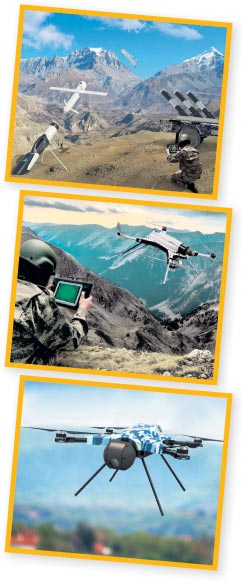 ALPAGA from: Alpagu, which has been nominated as one of the most critical equipments of asymmetric warfare and anti-terror operations, has the meaning of "old belligerent attack on the enemy alone". Alpag, which can be used autonomously or manually, can be launched with a fixed blade and a lancet. Thanks to the special design, the light and compact structure, Alpagu can be prepared for up to 45 seconds for use by one person. In addition to the Kamikaze mission, the explosive device from Alpagu, which can be examined and monitored, can be replaced by another explosive. Alpagu, which can operate effectively day and night, has the ability to leave the task or destroy itself in a negative situation, in addition to moving to moving targets.
Karg is: Another product from STM, which means "lookout tower on the mountain side" and "horseshoe", is distinguished by its powerful navigation and camouflage capabilities for moving targets. The revolving wing Kargu, which has been developed for day and night operational activities, can make precise strokes to reduce the loss of talisman by preparing the operation in a very short time. Just like in Alpagu, the Kargu ammunition, which can be used autonomously or remotely, can easily be changed in the field. With functions such as a laser distance meter, cancellation of duty and immediate destruction, Kargu is expected to take the lead in asymmetric war zones and border surveillance areas.
Togan: Togan, what & # 39; born & # 39; means, perform object detection, diagnosis, tracking and classification autonomously, thanks to the powerful flight possibilities. Developed to provide superior success in discovery and monitoring missions with its 30x optical zoom function, Togan can automatically identify and classify moving or non-stationary threats that can perform flight tasks without requiring an operator. Togane is designed for use during day and night operations. It is intended that Togan, which can be prepared in a very short time span with a single staff, can stay in the air for 40 minutes and will be used as a multi-drone operation where Karju and Alpagu from Kamikaze drone are the first national example of herd intelligence.
Source link