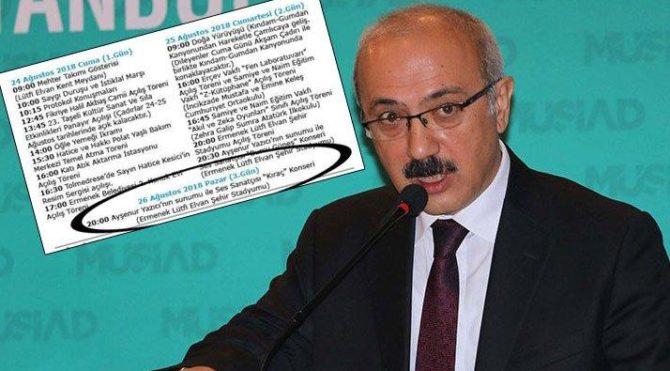 The name of the stadium, which was drawn up last year in the Ermenek district in Karaman, was first mentioned as "Ermenek Atatürk Stadium" and then the former minister and AKP vice-chairman Lütfi Elvan named as city Ermenek, Ermeneks mayor, Ugur Sözkesen, months & # 39; statement & # 39; City stadium construction from the first day of the beginning of the thought to the name Ermenek Atatürk Stadium and Athletic Training Center & # 39; said.
However, it was seen that the name of the stadium was changed to "Lutfi Elvan City Stadium" in the official opening schedule, which was published a month later. The opening ceremony will be held on 25 August. President Sözkesen said on August 17: "Sayın Lütfi Elvan was elected as a member of the AKYK of the AK party and appointed Vice-President responsible for economic affairs, become a good man in the name of my person and my countrymen. my success in new missions, "he said. Ermenek also has the Lutfi Elvan town square.
The 23rd Taşeli Culture, Arts and Sciences Festival takes place from 24-26 August 2018 in Ermenek. The opening of the stadium was also included in this program. AKP & # 39; s Lütfi Elvan will also be present at the festival on 24 August. Born on the 12th of March 1962 in the city of Ermenek, Elvan was Karaman's representative for two years and was eventually elected as a deputy from Mersin.
Source link