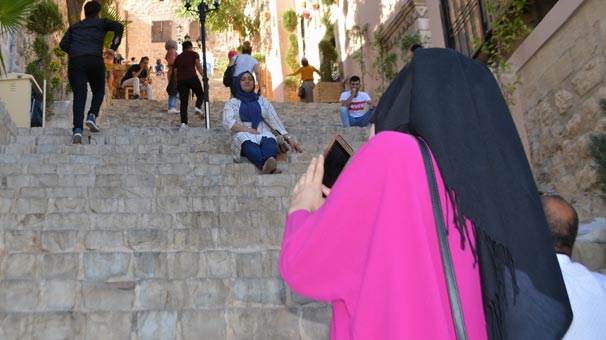 Mardin still takes the fountains of the mobilization of tourism, initiated by the prefecture and the metropolitan municipality. With the opening of the tourist season, local and foreign tourists travel to the city and this mobility continues. The tourists who came to visit the historic sites were also concentrated in the cities of Midyat and Nusaybin, as well as the city center. Because of the density in the middle, the car will be parked and there is almost no place to step.
The native tourist Seda Pilgir said he loved Mardin very much and said: "We went to a beautiful city, Dara, the Kasimiye Medresesi and many other places." We continue our journey, I definitely recommend Mardin. leave behind and leave behind. "
"We are very happy because of the density"
Seyfullah Yavuz, street artist at the historical places in the city, told them that they were making music on the streets to make Mardin more beautiful and to color: "We get very nice reactions and we are very happy because of the intensity".
Street artist İbrahim Yıldırım expressed his satisfaction in the city and invited everyone to Mardin.
"We welcome guests in our homes"
Hask Anak, who sells Telkari, explains that tourism is equally peaceful: "Even finding a place in Mardin is difficult, especially after 9 days of vacation, people would have to stay on the street." We brought our guests to our homes. no room in the hotels Most people come with fear, but after seeing the peace, we say that we will come to Mardin.
Trader Funda Aksan said: "Mardin is the third city in the world and we invite everyone to the city of Mardin dreams," he said.
Source link