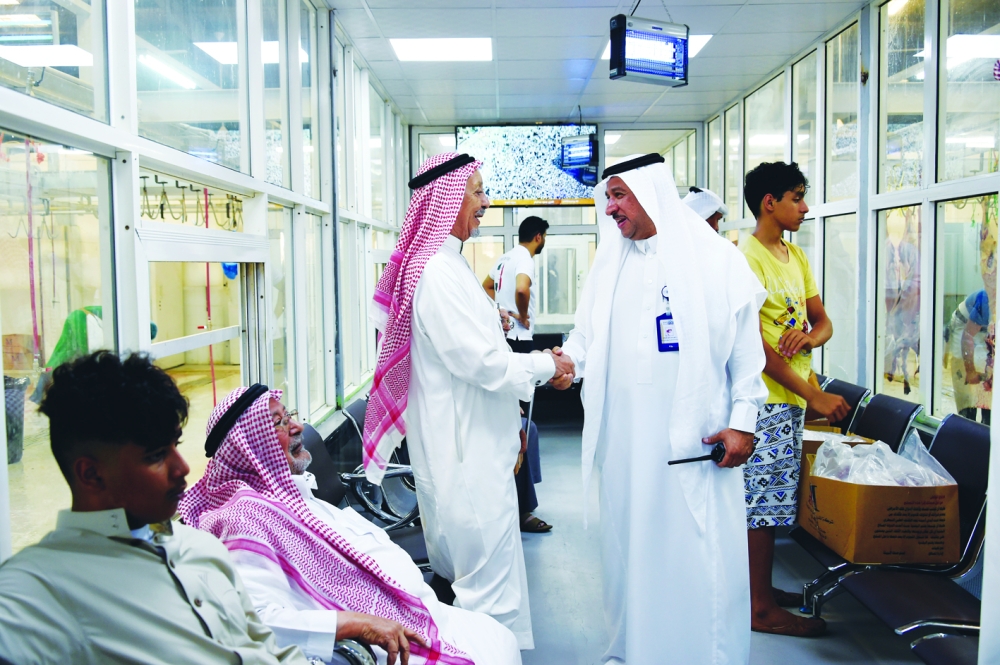 On the first day of Eid Al Adha, the municipality of Jeddah exported 25,000 sacrificial animals through three permanent slaughterhouses established by the secretariat (chairman of the Jeddah slaughterhouse – slaughterhouse of the central cattle market – slaughterhouse) and a mobile slaughterhouse in the Al-Hamdania district. The municipality of Jeddah, Dr. Nasser Al-Jarallah for the city that the secretariat has adopted an action plan for slaughterhouses during the Eid al-Adha for the year 1439 AH, which aims to provide the best services to its citizens and residents, while the secretariat prepared for sacrifices during the days of Eid three permanent slaughterhouses (Jeddah slaughterhouse president – Slaughterhouse For Al-Ahli) and a mobile car in the district of Al-Hamdania,
When slaughtering on the first day of the feast of about 25 thousand sacrifices, and regularly after the morning prayer until 8 o'clock, as well as allowing the regular kitchens during the days of Eid only in accordance with specific requirements slaughter and after obtaining the necessary permits to regularly reduce the overpopulation in slaughterhouses and facilitate the owners of sacrificial animals.
He added that the management of slaughterhouses and public welfare markets allowed the owners to enter the slaughterhouse yards in an organized and orderly way without leaving their cars. Three tracks were placed in three colors (yellow – red – green) to enter the carcasses in an organized way. slaughter.
He pointed out that the secretariat has established regulatory procedures to help citizens and residents and to find the roads on the slaughterhouses by placing a plastic ring on the base of the animal with the same color of the runway and a number that the beneficiary passes and receives the victim. The capacity of slaughterhouses for each slaughterhouse was assigned to three large slaughterhouses, two tracks in the winery and one to the slaughterhouse.
Source link