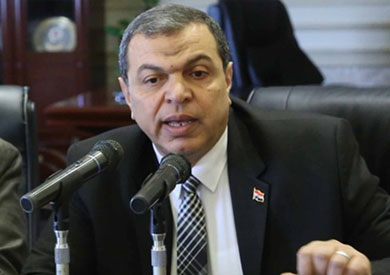 Books by Ahmed Brik:


Posted in:
Monday, August 27, 2018 – 13:35
| Last updated:
Monday, August 27, 2018 – 13:35

Minister of Manpower Mohammed Saffan, the UAE's job-seeking UAE, has asked the Ministry of Labor to review employment contracts by reviewing the employment office of the Egyptian embassy in Abu Dhabi, following the recent dissemination of well-known recruiting firms that beat their victims and their money taking in ways Fraudulent names.
The minister received an urgent report from the Abu Dhabi labor advisor, Yasser Eid, in which he pointed out that Abu Dhabi's police warned non-state job seekers to rely on the illusionists who create fictional recruitment companies on the Internet and through websites. Want to travel to the UAE and stress that many of these cases have been checked.
The report emphasized the need to be vigilant and not to deal with fake e-employment sites that exploit their work needs and practice the bulk of fraud and electronic fraud through the illusion of being able to find jobs with fictitious salaries to make the payment of fees or expenses unfounded and without the presence of real jobs.
The report added that reliable recruitment companies would not be required to pay money or provide confidential or personal information, adding that fictitious work is one of the fraud and fraud fraud prevention methods that constantly work to design new methods and ways to deceive their victims.
Source link