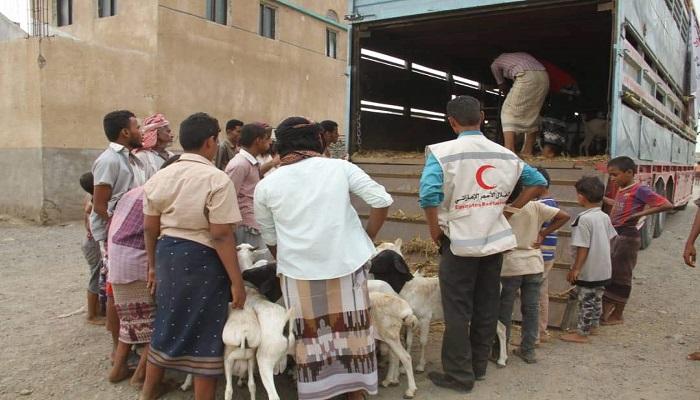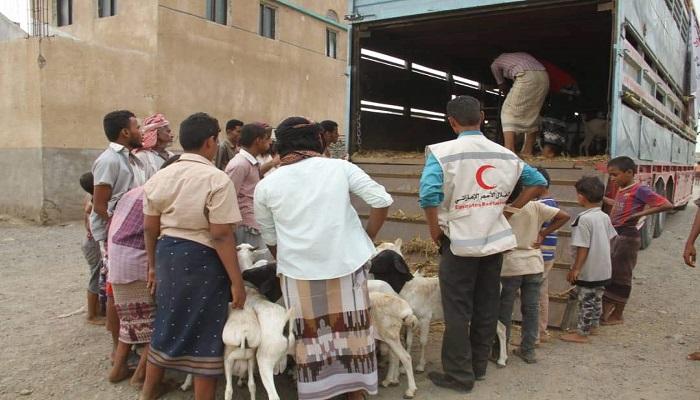 The Red Crescent of the United Arab Emirates (ERC) continued its journey to make hundreds of sacrifices in the governors of the west coast of Yemen to Al-Drehemi, which was recently liberated.
On Tuesday morning, the Red Crescent transferred the Eid al-Adha to dozens of children of Al-Khokha's management, fishermen and poor families, a continuation of the distribution operation that began on Monday and included hundreds of residents of the Hays Directorate and refugee camp.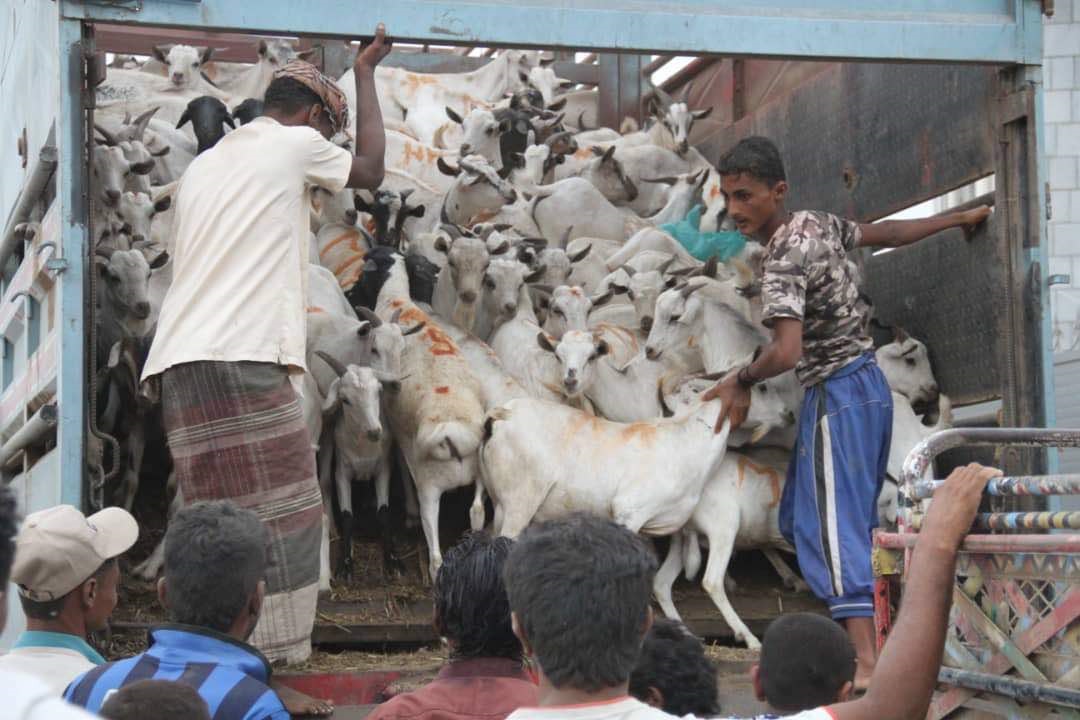 In a related context, the Red Crescent Volunteer Team distributed Eid sacrifice to hundreds of Durahmi and displaced people from areas under the fire of the Houthi militia.
The distribution process focused on the first day of Eid al-Adha on about 400 families to draw the smile on their lives and give them the opportunity to revive the sacrificial ritual.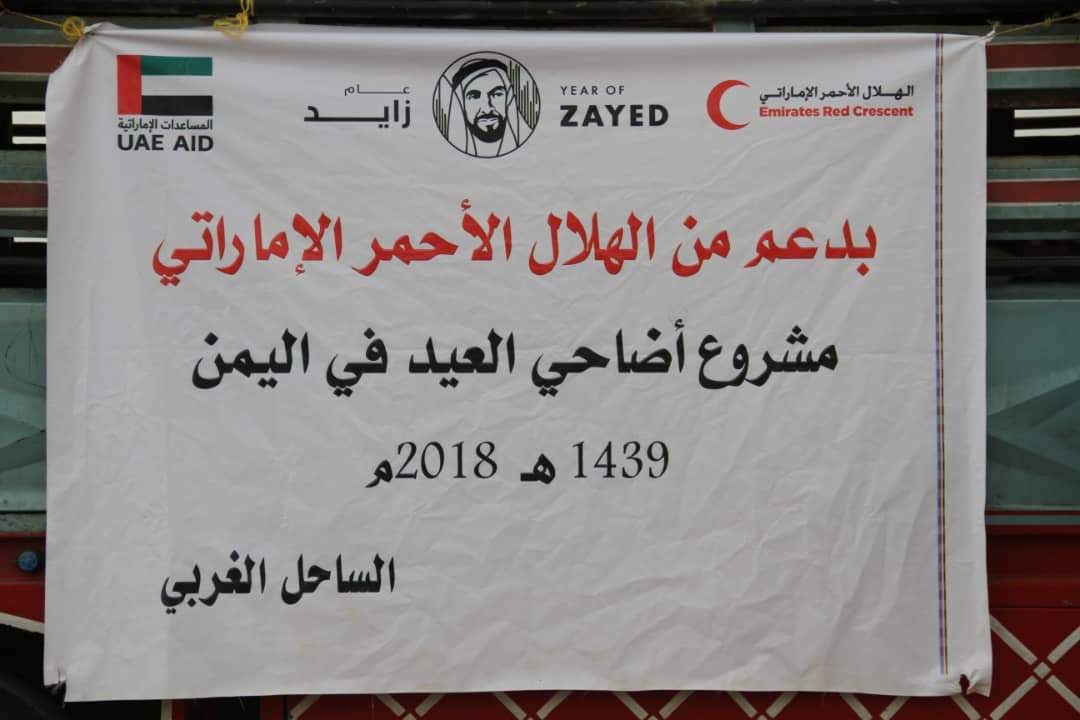 A number of beneficiaries said that the joy and joy Eidan Idan, expressed their thanks and appreciation to the UAE Red Crescent and the UAE government and the people for all their help to the sons of Hodeidah and the entire west coast.
The distribution of the sacrifice by the UAE Red Crescent, the humanitarian arm of Yemen, is a continuation of the comprehensive aid to the children of the West Coast in all areas, especially the liberation, in the interest of the UAE to to offer dignified life to the poor, needy and victims of the coup.
Source link