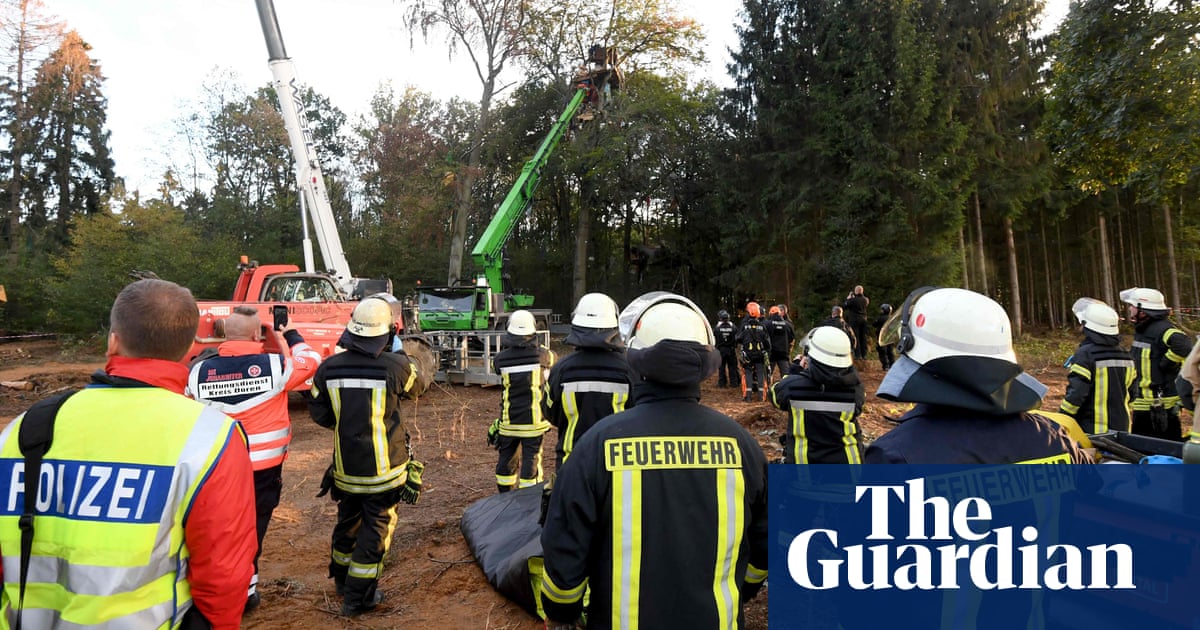 Controversial plans to cut a German forest to build a huge coal mine must continue because Germany needs the polluting fuel to keep the lights on, according to the country's minister of energy.
Dozens of tree houses built and occupied for years by campaigners have recently been evicted by the police to make way for plans by the RWE energy company, which owns the Hambach forest near Cologne, to expand the nearby opencast colliery.
Environmental groups have opposed the project, which they believe would protect the country from higher carbon emissions, just as a government-appointed committee discusses a timeline with Germany to phase out coal.
"It should continue," said energy minister Thomas Bareiß, when the guard asked if the Hambach clearance should continue if the "coal exit committee" is still deliberating.
Bareiß said that RWE "had the right to do so", noted that the regional government had already given its consent and said that Germany needed the mine to keep its energy supplies short-term. "We still need brown coal [brown coal] for our reliable coal stock. "
He admitted that the highly polluting form of coal was not appreciated by most of the German public, but said extraction lignite had a long tradition in some regions & # 39; s. "Brown coal is generally not popular, people think it's dirty."
But the Energy Minister said that Germany, which is responsible for almost 40% of the electricity from coal, would still need its coal-fired power stations in the early 2020s. This is partly because Germany also has to close its last nuclear power plant in 2022. "At the end of the decade there is more possibility to close coal [plants]," he said.
The coal exit committee, whose members vary from energy companies to Greenpeace, has been given the task of agreeing on data for the reduction of Germany's dependence on coal-fired power stations, prior to a UN climate summit in Poland in December.
Observers believe that compromise closure will be the most likely outcome at some point in the 2030s.
Bareiß told an industrialist in London that getting out of coal would be a "very expensive transition", but that it was necessary and "would work in the long run".
He warned that Germany could not move too fast on renewable energy projects because of the upgrades of billions of euros needed to transfer the flow of wind farms in the north of the country to the south. These upgrades are lagging behind the target and cause bottlenecks and "big costs," Bareiß said at the BNEF Future of Energy summit.
Source link