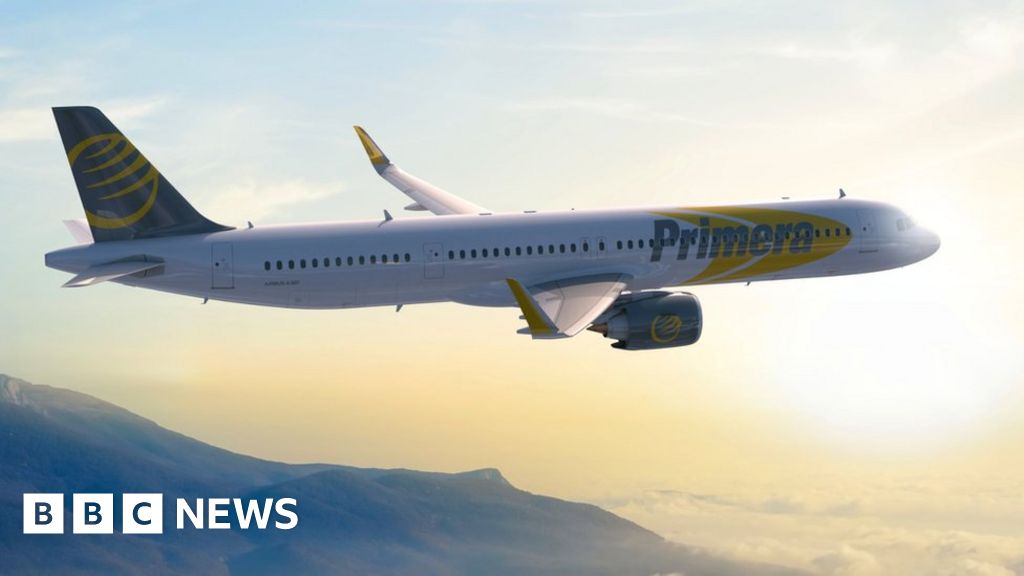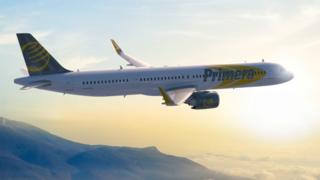 A budget airline that started offering long-haul flights from British airports, including Stansted to the US earlier this year, has collapsed.
Primera Air said it stopped all operations at midnight on Monday after 14 years of operations.
Two flights to Washington and New York due to the departure of Stansted on Monday night are grounded.
The civil aviation authority has confirmed that Primera has ceased its activities.
Three Primera flights were on the air on Monday night, including one from Birmingham to Malaga, according to Flight Radar.
The Icelandic airline said it had failed to secure long-term financing, which meant that it had "no choice" but filed for bankruptcy.
Primera's decision to compete with other low-cost long-haul flights such as Norwegian and Wow seems to have led to its downfall.
Signs that the airline was in trouble came in August when it was said that short-haul flights from Birmingham to seven European destinations would end on 3 September.
It also blamed the late arrival of new Airbus aircraft that forced it to cancel flights and lease aircraft.
"In view of the potential losses due to future supply delays … and given the difficult environment that airlines now face because of low prices and high fuel costs, we decided to stop the activities now," the company said.
When it started in May with long-distance transactions from Stansted, Primera offered flights to the Newark Airport in New York, Boston, Washington DC and Toronto from £ 149 each way.
Most of the airline's activities include taking Scandinavian vacationers to destinations such as Spain, Greece, Italy, Egypt and Turkey.
Source link