London Luton was voted the worst airport in the United Kingdom after passengers voiced their concern about the toilets, staff and bag queues.
Bedfordshire airport was ranked under an annual survey by consumer group Which? for the third consecutive year.
It received a customer score of only 35% after receiving the lowest rating for half of the 10 rated categories.
The airport responded to the findings by stating that their own research showed that 70% of the passengers were "satisfied with their experience".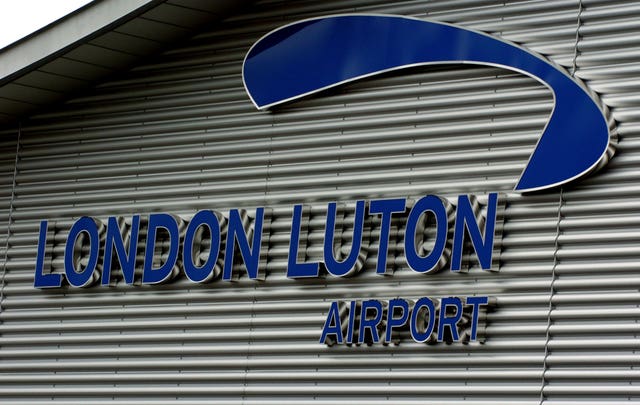 The recent analysis of the Press Association of the data from the Civil Aviation Authority shows that London Luton is the worst British airport for flight punctuality, with departures that are normally 20 minutes behind the schedule of last year.
London Stansted and Manchester (Terminal 3) both scored 44% in the Which? study, putting them in second place in the field of customer satisfaction.
Doncaster Sheffield achieved the highest score of 87% after the passengers were particularly impressed by the security queues, reclaimed baggage, prices in shops and food stalls, seats, toilets and staff, all of which got five stars.
London Southend was 84% ​​behind in second place, followed by Newcastle (74%) and Southampton (73%).
The best score at Scottish airports was earned by Inverness (68%), while Aberdeen achieved the lowest score (49%).
Cardiff received a score of 64%, while Belfast International and Belfast City received 50% and 62% respectively.
The study was based on a survey of 11,265 passengers that was carried out in April and May. About 521 people were questioned about London Luton.
Scores were based on a combination of general satisfaction and how quickly respondents would recommend the airport to a friend.
Rory Boland, editor of the magazine Which? Travel, said: "Travelers want to start their journeys in the smoothest way, but long lines along airports and a lack of facilities can throw a rain cloud over every escape.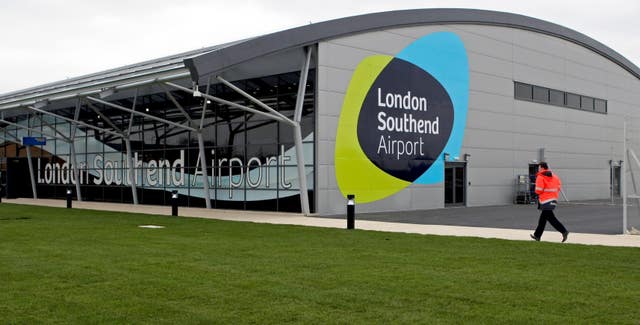 "Because new routes are being launched, passengers have more and more choice, not only with whom they fly, but also where they fly to.
"If you can choose a smaller airport, choose Southend over Luton, and Doncaster Sheffield or Liverpool instead of Manchester, to give your holiday a better start."
London Luton CEO Nick Barton said: "Which ?, questioned 521 of its subscribers who had traveled through the airport between May 2017 and May 2018, 0.003% of all passengers in that period.
"During this period we have undergone a period of considerable change, with £ 160 million being invested in the redevelopment of the airport to increase capacity and transform the passenger experience.
"In the first six months of 2018 alone, 1.2 million passengers responded to our customer service, 70% of whom told us they were happy with their experience."
Here is the complete rankings composed by Which ?, which customer scores between brackets:
1. Doncaster Sheffield (87%)
2. London Southend (84%)
3. Newcastle (74%)
4. Southampton (73%)
5. Exeter (72%)
6. Bournemouth (71%)
7 =. Liverpool (70%)
7 =. London City (70%)
9 =. Inverness (68%)
9 =. Norwich (68%)
11. Bristol (66%)
12. Cardiff (64%)
13 =. Glasgow International (63%)
13 =. London Heathrow Terminal 5 (63%)
15. Belfast City (62%)
16. Birmingham (61%)
17 =. East Midlands (60%)
17 =. London Heathrow Terminal 2 (60%)
19. Edinburgh (59%)
20. London Gatwick North Terminal (57%)
21. London-Heathrow Terminal 4 (56%)
22 =. London Gatwick South Terminal (55%)
22 =. London Heathrow Terminal 3 (55%)
24. Leeds Bradford (54%)
25. Manchester Terminal 2 (51%)
26. Belfast International (50%)
27. Aberdeen (49%)
28. Manchester Terminal 1 (46%)
29 =. London Stansted (44%)
29 =. Manchester Terminal 3 (44%)
31. London Luton (35%)
Source link