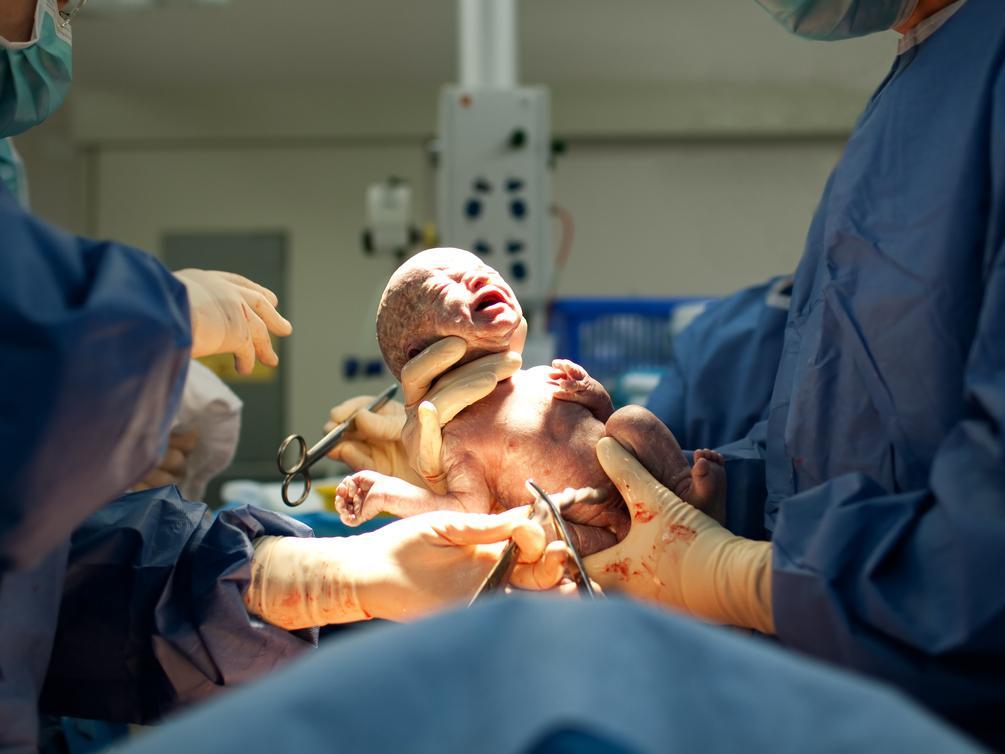 GPs need extra training in performing caesarean sections, according to a proposal that is being considered by managers of a health trust for the employment of a local maternity ward.
One of the nine options considered by health officers in Oxfordshire is based on a national or external maternity service where women may not have access to a special midwife in the short term.
It is hoped that this could address a serious shortage of midwives that led to caesarean sections and other procedures at the Horton General Hospital, Banbury, which was suspended due to safety concerns.
Local doctors, however, called the proposal unsafe & # 39; and said it would also be hampered by a national shortage of general practitioners.
The scheme was discussed during a meeting of the Horton Health Overview and Scrutiny Committee, which campaigners hope that a fully staffed work and delivery service can be re-admitted to the hospital.
But Oxfordshire Cinical Commissioning Group (CCG) said that it had not yet made a shortlist for options and that all suggestions from the public and other stakeholders were included at this early stage "for completeness".
The Horton General Hospital (HGH) maternity center has not had a birth unit run by a consultant since 2016, which means that women who need more complex care or a caesarean from Banbury to the John Radcliffe Hospital (JRH) in Oxford have to travel – 45 minutes away.
The CCG had applied to make the change lasting after a recruitment drive could not find any more doctors.
An intervention by Jeremy Hunt, former health secretary in March 2018, ordered a "more detailed assessment of the options" before the unit was definitively lowered.
In a letter, Hunt advised that the Clinical Commissioning Group (CCG) in Oxfordshire and the NHS Foundation Trust at Oxfordshire University Hospitals would not work without first serving counselors and patients in neighboring South Warwickshire and Northamptonshire who also use the hospital.
The proposals were made by the Banbury Guardian. They explain: "This means that there are obstetric units at the John Radcliffe Hospital and the Horton General Hospital The HGH staff model would be specialist GPs – local GPs who receive extra training to perform caesarean sections – with access to callable support from the JRH. "
Other options would only see elective caesarean sections or other procedures where there is no medical complication or necessity performed on the Horton site.
But local doctor Dr Hugh Gillies told the newspaper: "GPs are not a safe alternative for middle-aged midwives, it is not a viable option and, in any case, there would not be enough GPs to cover 24 hours a day."
A spokesman for Oxfordshire CCG said: "We have the views of the public and stakeholders on possible options for delivery of obstetrics at the Horton General Hospital.As such one of the included options is modeled on something similar to that described by the National Maternity. Review – Better Births as a remote and nationwide service.
"Out of respect for those who have proposed this option, it is included for the sake of completeness at this early stage (before selection on the shortlist) as part of the work on the recommendations of the Secretary of State on obstetric services at the Horton General Hospital. to catch. "
Source link