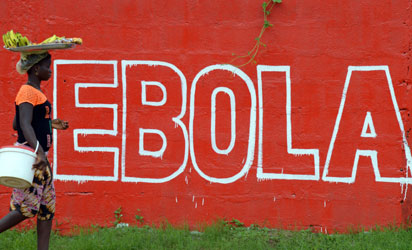 Response to the last Ebola outbreak in the Democratic Republic of Congo (DRC) went well and increased, according to the World Health Organization WHO Friday.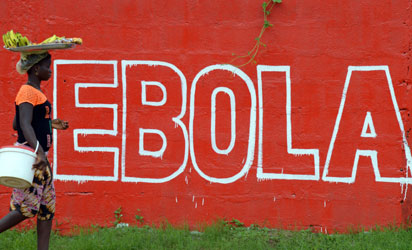 As of Thursday, the number of cases reached more than 100, with 103 confirmed cases including 63 deaths, according to Dr. Peter Salama, deputy director general of emergency preparedness and response to the WHO.
The current outbreak has hit six different locations in North Kivu and the surrounding Ituri provinces.
More than 80 percent of cases and deaths occurred in and around the city of Mangina in the health zone of Mabalako, which remained the epic center of the outbreak.
He said that the vast majority of cases were spread around 20 to 30 km around Mangina.
In its latest record, the WHO received a case in the city of Oicha in North Kivu, about 30 km east of Beni, which after further investigation has shown that there are additional probable cases in Oicha.
Salama said it is the first time that a confirmed case and contacts have been established in the field of high insecurity problems, which is a real problem that the WHO anticipated and at the same time looked up to.
Because the city of Oicha is almost completely surrounded by ADF Ugandan Islamic militias, there are "extremely serious security concerns." and the medical team must use armed escorts to reach Oicha.
The WHO has so far documented 97 contacts after the case was confirmed in Oicha and the vaccination took place.
Salama also said that up to now fourteen health workers have been confirmed or suspected cases, including one death, so part of the WHO's work is now to protect the caregivers, including vaccination in the health zones, as well as training and education on infection prevention control, delivery of personal protective equipment and disinfection of facilities.
All in all, he said that the response actions against Ebola are running smoothly.
WHO has around 150 people on the ground, including epidemiologists, clinicians, logisticians, communicators, planners and support staff.
Finding and tracing contacts also works well, with currently 2,200 contacts at six locations and more than 2,900 people have been vaccinated, including 21 rings around all 40 most recent cases.
Among the vaccinated were more than 500 health workers and more than 600 children.
According to the WHO expert, the current outbreak is on the way to a crossroads in terms of epidemiological evolution and reaction.
NAN
Related
Source link