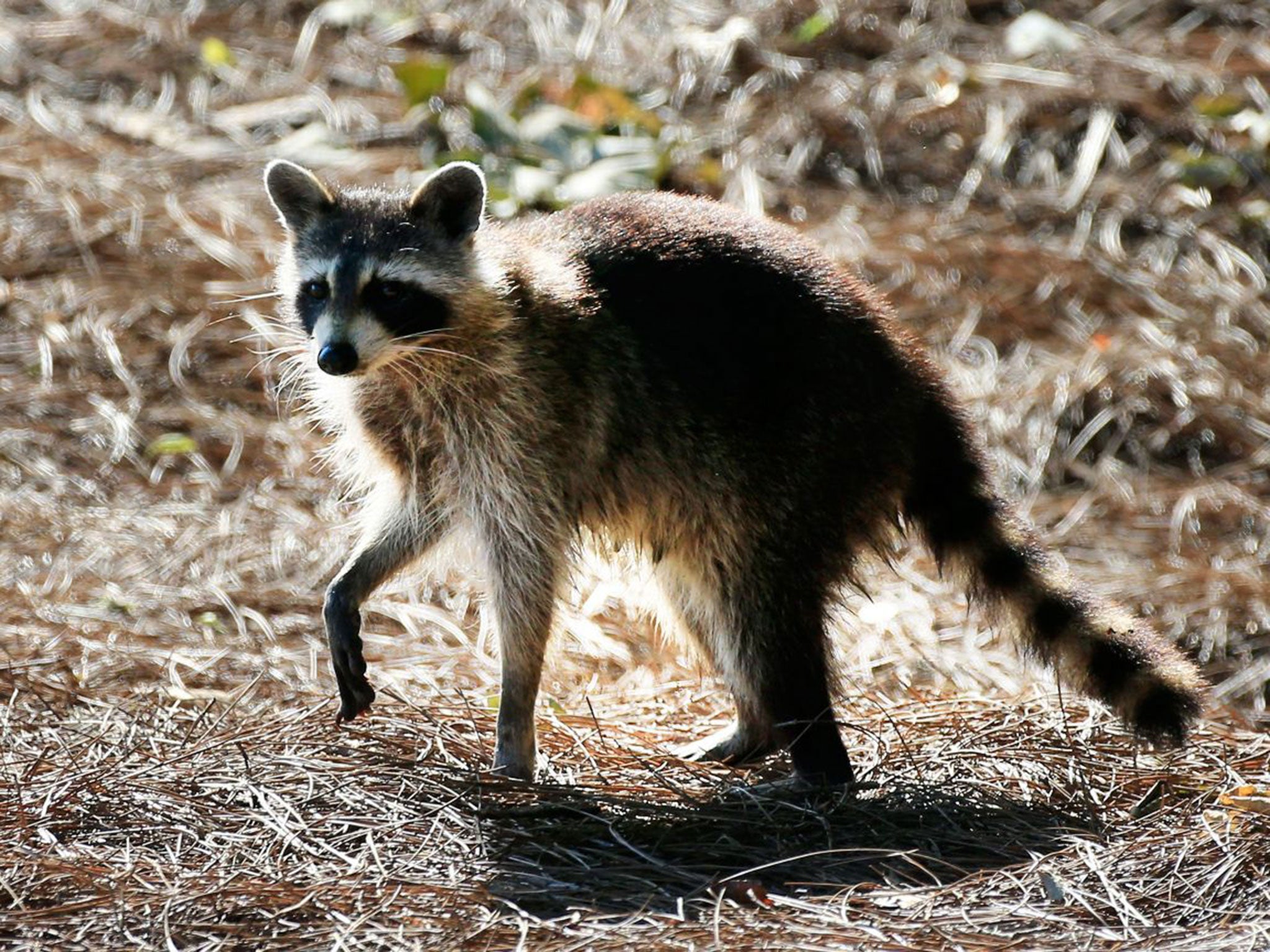 A Maine woman is currently undergoing rabies treatment after taking in a wounded raccoon who had bitten her several times, police said.
A gamekeeper who later tried to remove the rabid animal was also bitten and required treatment for the viral disease.
The Kennebunkport police warned the public not to take home wild animals after the incident.
The rabies virus, which is most prevalent in wild animals such as raccoons, skunks, bats and foxes, causes swelling of the brain and spine that eventually lead to death.
"Kennebunkport has its first confirmed case of rabies in 2018," the police station announced in a Facebook post.
"Never take a wild animal home as a smart memory! Wild animals are meant to be left alone and stay outside.
"The Maine Warden service is the agency that needs to be contacted for wild animals that are injured or annoying.
"Never touch a wild animal, it is unsafe for you and can cause the animal to become aggressive."
Early symptoms of rabies include fever, headache and weakness.
As the disease progresses, an infected person may experience confusion, agitation, partial paralysis, hallucinations, insomnia, increased saliva and swallowing problems. Death is expected within days of the onset of these symptoms.
The number of people who die from rabies in the US has fallen from more than 100 per year at the beginning of the 20th century to one or two per year in recent years.
The drop is attributed to increases in public health programmes around the disease, with the US now spending more than $300m (£233m) per year on disease detection, prevention and control, according to the Centre for Disease Control.
Health officials have nevertheless expressed concern about an apparent rise in rabies cases in animals such as raccoons and cats this year.
Source link