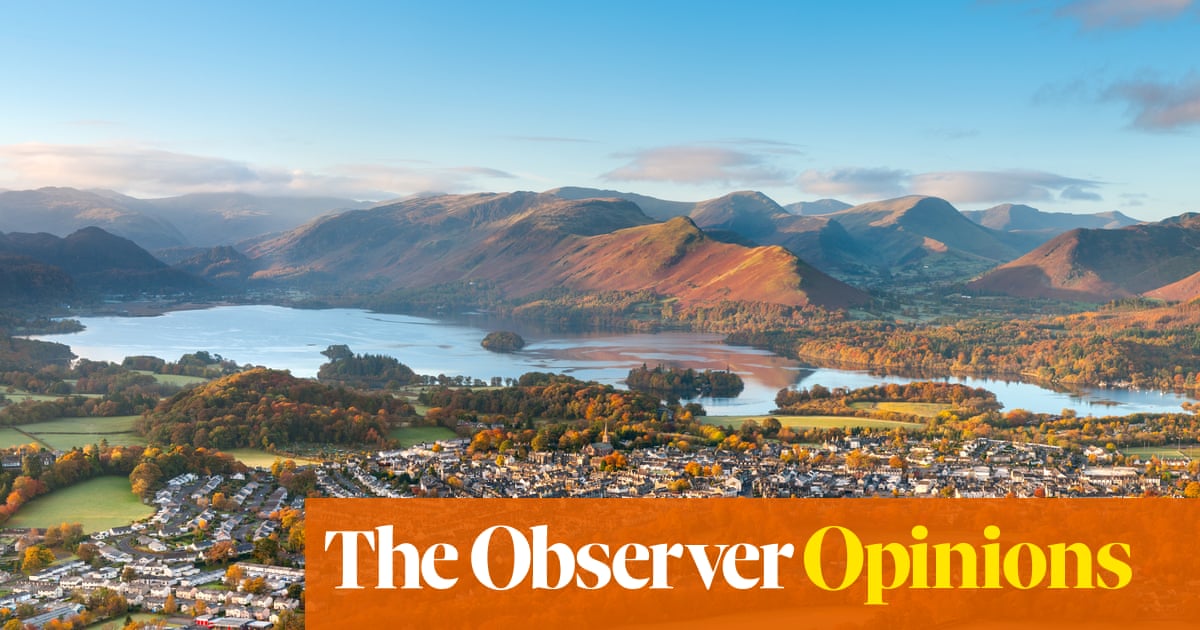 P ity the poor Lake District. Earlier this year, campaigners saw an activity hub of £ 1.8 million with eight zip wires up to 1,200 meters long by one of the more beautiful landscapes. Now nature conservationists still have a battle with the announcement of a ski lift-like cable car that more tourists could visit Keswick.
But perhaps the biggest threat to the sanctity of the area comes from Steve Ratcliffe, director of sustainable development for the Lake District National Park, who, commenting on a 15-year action plan, said it was "crucial that plan was future-oriented ". Well, I think it would be. He added: "I am particularly enthusiastic about the fact that sustainable transport modes are being put forward as part of the visitor experience." If that is not worth the price of the Olympic standard marketing wash for this week, I do not know what that is.
And talking about rumen, how long do we have to make up for it with restaurants that have good food & # 39; to offer? What, you mean, there are dripping, sneaky chefs who deliberately pollute their food with buckets of sawdust, barrels of bile and rabbit keys? Any self-respecting restaurant owner should not declare as a virtue what the minimum standard should be that we can expect in a restaurant. While they are sitting over, can they please stop trumpeting about "ingredients from the local kitchen"? Again, why are you trying to make a virtue of what a good habit should be?
Finally, I have never seen Joseph Stalin as anything other than a megalomaniac mass murderer, certainly not as a spirited sentence maker. And yet … he once said that "introducing communism in Poland was like putting a cow on a cow". Not bad, Joe.
• Jonathan Bouquet is a columnist of the Observer
Source link