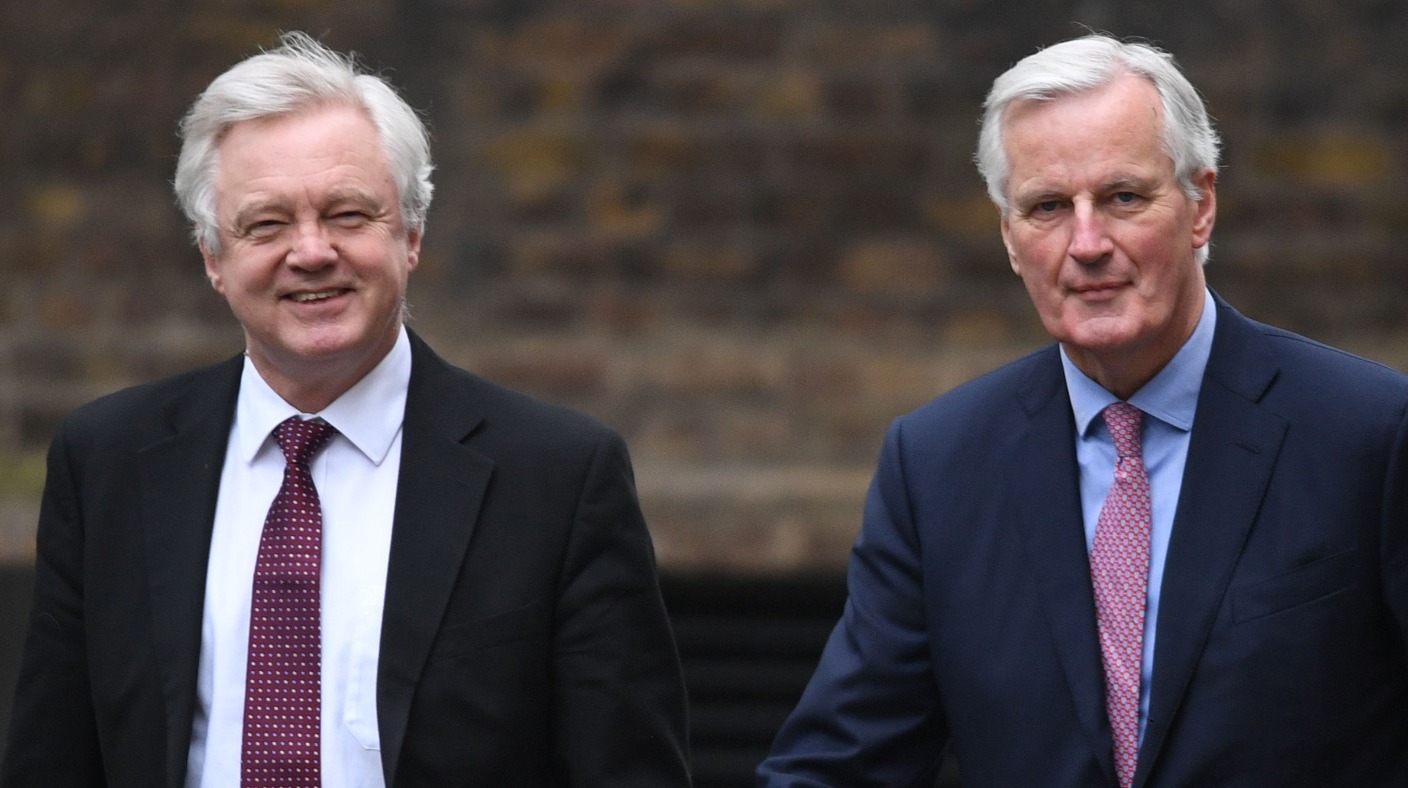 EU head Brexit negotiator, Michel Barnier, has said he is "fiercely opposed to" the main elements of Theresa May's proposals for a trade agreement after the withdrawal, as the prime minister received a number of blows for her plan checkers. .
In a German newspaper, Mr Barnier said that a "general code" for goods would kill the European project, while it warned that the British car industry would suffer in particular from the divorce.
The harsh remarks came when the former Brexit secretary David Davis labeled the blueprint of Checkers – which gave rise to his and other departures from the cabinet – as "actually almost worse than" in the EU.
And another concern for the Premier came forward with reports that election strategist Sir Lynton Crosby is maneuvering the derailment agenda of the prime minister with a coordinated national campaign.
Mr. Crosby commanded Boris Johnson's successful London Mayor campaigns along with David Cameron's national election victory.
Mrs. May earlier insisted that she should not be pushed around Brussels while the Brexit negotiations get under way as the EU's withdrawal moves closer – and again excluded from a second referendum.
What were the main lines of Michel Barnier's attack?
The bruise attack by Barnier came in an interview with the German newspaper Frankfurter Allgemeine Zeitung.
He told the newspaper: "We have a cohesive market for goods, services, capital and people – our own ecosystem that has been growing for decades and you can not play with it by picking pieces.
"There is another reason why I strongly oppose the British proposal: there are services in every product, for example in your mobile phone this amounts to 20 to 40% of the total value."
Mr Barnier also told car manufacturers in the EU that they would have to use fewer British spare parts after Brexit to comply with the rules on tariff output.
With reference to EU trade rules, Mr Barnier said: "Outside the internal market and the customs union, this implies customs formalities and controls that impede" just-in-time "production.
"In order to ensure that car manufacturers in the EU benefit from the tariff benefits of the EU-Korea agreement, only a certain part of the services in a car in a third country can be delivered.
"Companies must be careful not to use too many parts from Great Britain in their vehicles in the future."
He added: "By the way, the British have a choice: they can stay on the internal market, like Norway, which is not a member of the EU, but then they have to adopt all the corresponding rules and contributions to European solidarity. is their choice.
"But if we let the British get the raisins out of our rules, that would have serious consequences, and then all the other third countries could insist that we offer them the same benefits, which would mean the end of the internal market and the European project."
Source link