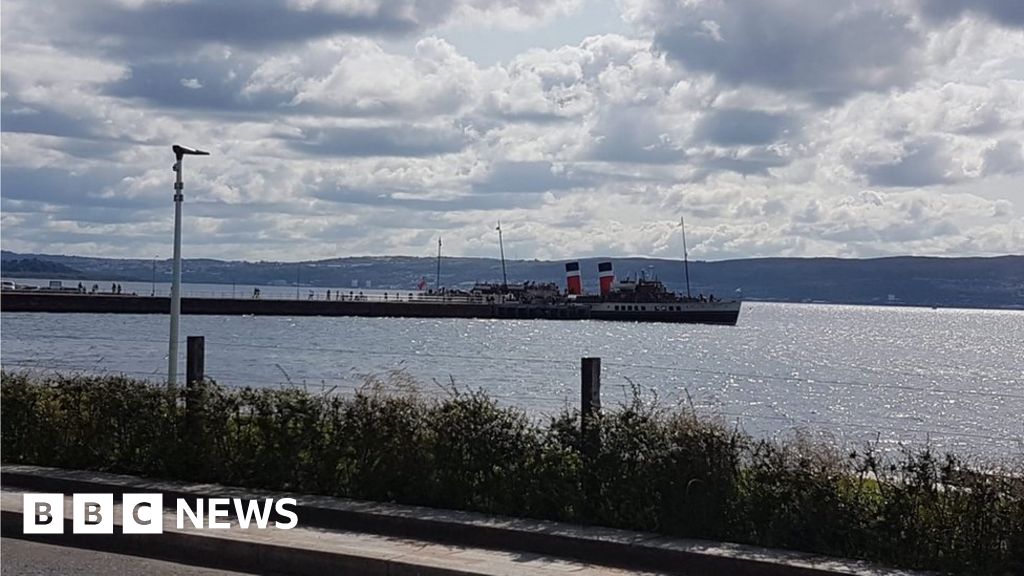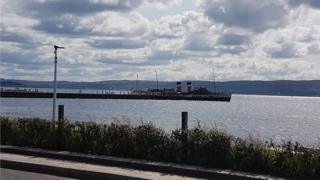 Hundreds of passengers on board The Waverley paddle steamer remained stranded when he broke in the middle of the Clyde.
The ship was stuck for several hours between Greenock and Helensburgh, but reached it later in Greenock.
Waverley Excursons Ltd said it was due to a problem with boiler control and regretted the inconvenience and disappointment of passengers.
Specialized engineers will now try to repair the ship.
Tommy Barnes, who was on board the steamer, told BBC Radio Scotland: "There are worse places to go, but after a while it starts to wear out."
The Waverley left Saturday at 10:00 from the center of Glasgow and would stop at Helensburgh, Dunoon and Rothesay.
However, the ship began to experience some difficulties in Helensburgh, where it was delayed.
Passengers were told that it would continue its journey to Rothesay, but it would no longer stop at Dunoon.
It is clear that the ship carried a number of people who planned to spend the day in the Cowal Highland Gathering, near Dunoon.
All passengers were also given the opportunity to leave the boat at Helensburgh.
Mr. Barnes said: "Then we went sailing and we sailed about 15 to 20 minutes before all the engines looked like."
Waverley Excursions said it was trying to book coaches to carry passengers who disembarked from Helensburgh, but none was available.
Instead, passengers were advised to continue their journeys by train and apply to have their fares refunded.
Source link