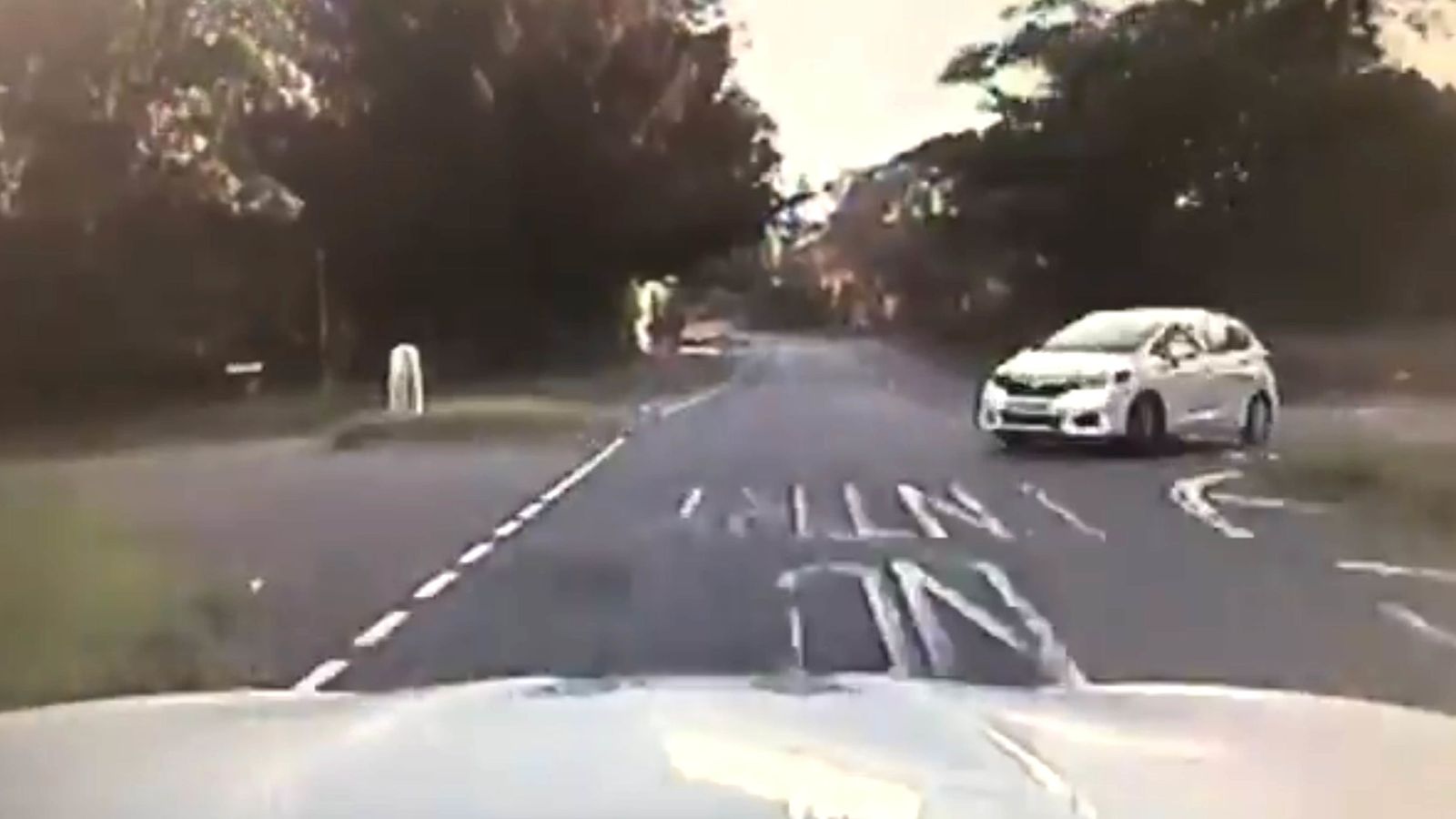 The police have acted hard against drivers with a bad vision to worry about road safety.
Motorists who were arrested by police officers in September will be tested to see if they can read a license plate from 20 meters (65 feet).
Drivers who can not demonstrate that they can pass the test will immediately have their driving licenses revoked.
Thames Valley, Hampshire and the West Midlands troops will lead the hard action, supported by the road safety organization Brake and opticians firm Vision Express.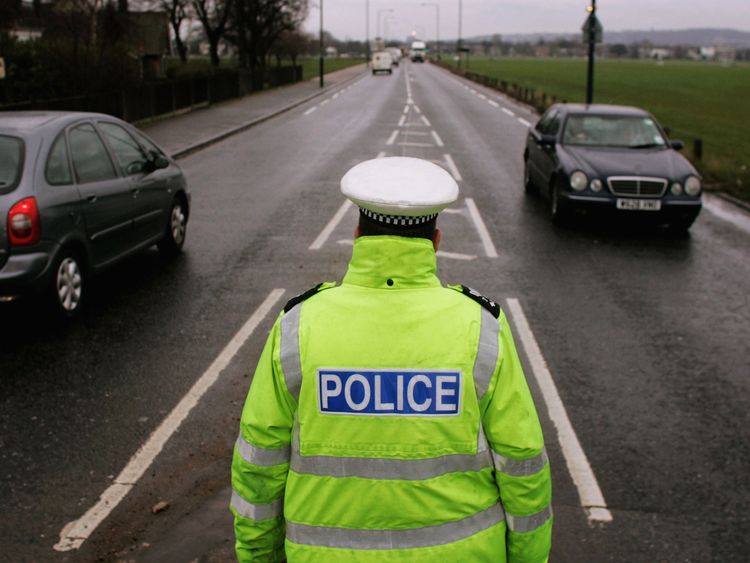 It comes after the Surrey police had posted dash-cam shots of a near-accident on Sunday.
An 87-year-old driver from Woking failed in an eye test after missing a police car when he hit the wrong road on a main road.
The man volunteered his driving license after the failure of a roadside test.
The police said he could only read a license plate from just 7.3 m (24 ft) away. Drivers are legally obliged to read a license plate from a distance of 20.5 m (about 67 feet).
All drivers must be able to read a number plate from a distance of 20.5 meters. This was when the driver had the complete registration correct and the officers scored the distance of 7.3 mts as part of their proof. pic.twitter.com/zk6kBZEAp1

– RPU – Surrey Police (@SurreyRoadCops) September 2, 2018
Sergeant Rob Heard said: "Being unable to see a danger or responding quickly enough to a situation can have catastrophic consequences."
Road police officers will take the vision of drivers & # 39; on every occasion & # 39; check Sgt Heard.
The police can currently request an urgent withdrawal of a license via the DVLA, because they believe it is unsafe for a driver to stay on the road.
The power, known as Cassie's law, was introduced in 2013 when a 16-year-old boy named Cassie McCord was killed after being hit by an 87-year-old man in Colchester, Essex.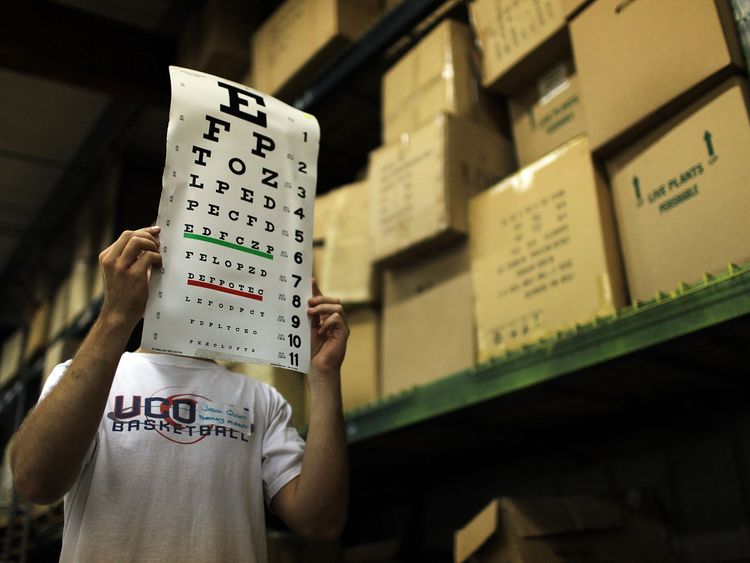 As part of the investigation into the death of Cassie, it turned out that the driver had failed a test drive with police eyesight days earlier, but could continue to drive through a legal loophole.
The partners of the police services demand that a recent eye test is a requirement when the permits are renewed every 10 years.
The law currently only requires an eye test during the practical test, when students have to read a 20-meter sheet.
Joshua Harris, the director of campaigns for Brake, said: "It is plain madness that there is no mandatory requirement for drivers to have an eye test in the course of their driving life.
"Only by introducing rigorous and professional eye tests can we fully address the problem of unsafe drivers on our roads."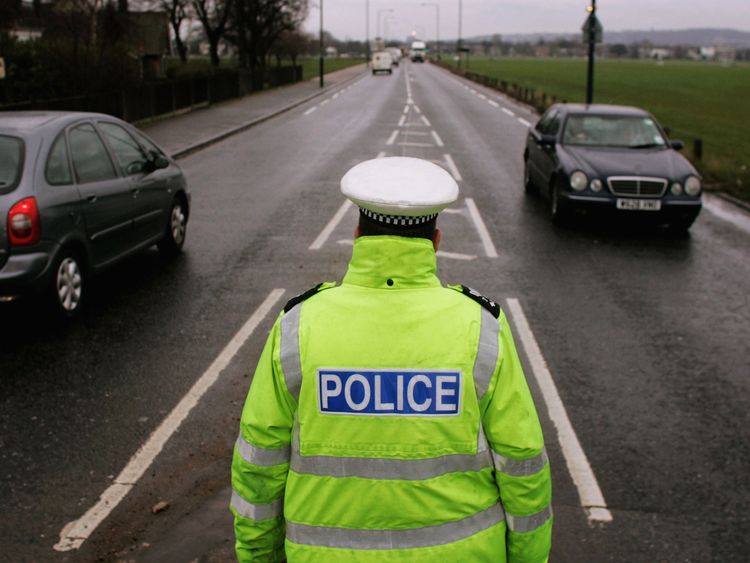 Steve Gooding, director of the RAC Foundation, said: "The human costs of driving with failing vision and an accident can be immeasurable.
"Drivers not only have to keep their eyes on the road, they have to make sure they can see what lies ahead."
The Association of Optometrists published last year's research showing that more than a third (35%) of optometrists in the previous month saw patients who continued to drive despite being told their vision was below the legal norm.
A 2012 study by insurance company RSA estimated that poor visibility caused 2,874 casualties in a year.
Jonathan Lawson, CEO of Vision Express, said: "We believe that official government statistics on the impact of poor visibility on road safety are the tip of the iceberg and we know that the public feels the same as we are dealing with a poor driver's view."
Source link