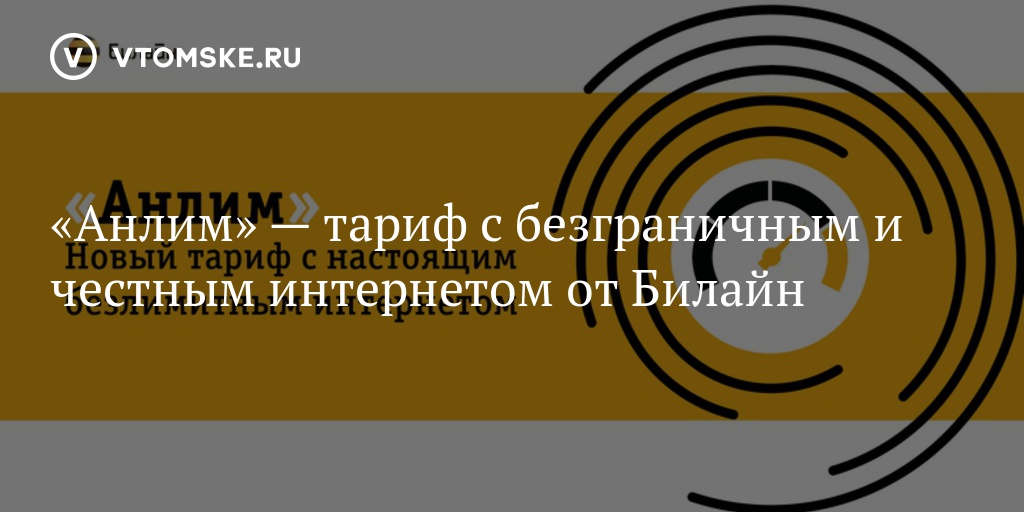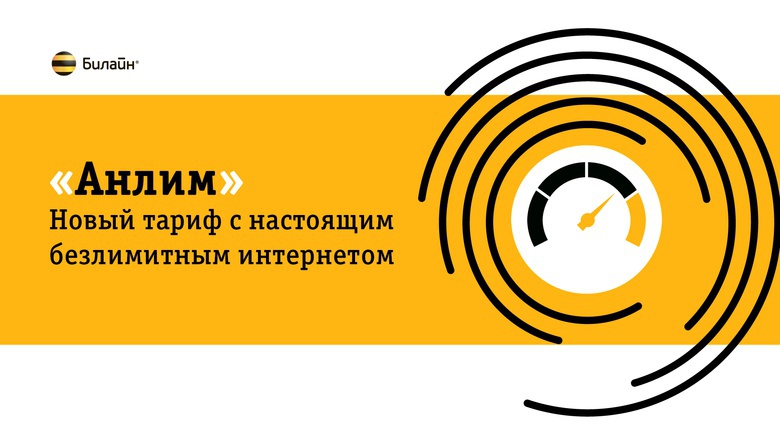 PJSC "VympelCom"
PJSC VimpelCom (brand Beeline) presents a new tariff plan "Anlim", the feature of which is unlimited mobile internet, not only in the home region, but also during journeys through Russia. The new tariff meets all the needs of modern mobile internet users.
In addition to the unlimited Internet on the high-tech Beeline network, the rate includes 500 minutes of outbound calls to the number of operators throughout Russia. In addition, subscribers can watch video in stunning HD quality at maximum speeds (if there are technical possibilities). The option is available for free for the first month after the connection, then the costs are 3 rubles per day. If necessary, the option can be deactivated by the short number 067402330.
For maximum convenience of customers there is a daily rate. Subscription fee for the rate with the option to watch HD video is 13 rubles per day in Tomsk (10 rubles per day without the option of HD video).
Connect * the rate can be in the salons of "Beeline" from August 30, and also go to the application "My Beeline" or use the short number 0674000123.
For a number of customers, an unlimited internet is an attractive offer that takes account of their needs and offers double control over the costs. Tariff plan "Anlim" is a simple, transparent and maximally balanced proposal, taking into account the interests of this public.
More detailed information about the tariff parameters is available at: https://beeline.ru/customers/products/mobile/tariffs/details/unlim/
* The transition to a new tariff for Beeline subscribers is free, if this is the first rate change by a subscriber for a month.
Source link