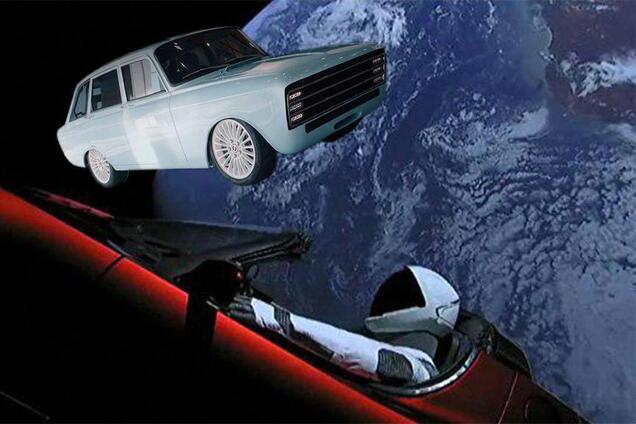 Russian care "Kalashnikov" develops its own electric car and ensures that it will compete in the future with Tesla Ilona Mask, which caused a storm of ironic remarks in social networks.
"Kalashnikov" presented an electric concept vehicle CV-1 based on the body of Izh-21252 "Combi" at the international forum "Army-2018".
Users of social networks responded very quickly to the ambitions of Russians: "I thought it was a protonadotype of cardboard", "How are you, Ilon Mask?", "Moskvich model S", "And behind the wheel robot Igoryok", "Shit Well, it's just ridiculous "," A car from the 70s, good for hipsters. " Smoothie mobile. "
Everything, Mask can switch off his pathetic office. IZH-Kombi is coming to the arena! pic.twitter.com/3irshUWwS3

– Mustache Peskov (@Sandy_mustache) 23. August 2018
– Wine and Peter (@WineAndSpb) 23. August 2018
This is a copy of Moskvich 2125 pic.twitter.com/CfcL4DmVaP

– Mumbassador (@ Agentema1) 23. August 2018
The company claims that the concept is "a test bench for the development of complex systems". "Their condition is regulated by the common-board calculator of Kalashnikov's own development, which makes it possible to monitor the state of the engine, inverter and batteries," the care specified.
The battery capacity of the machine is 90 kWh, it feeds the "revolutionary inverter", with a size of 50x50x100 cm, and makes it possible to develop a power up to 1.2 kW.
Previously, OBOZREVATEL reported that AvtoVAZ stopped the production of Lada Priora and plans to discontinue the production of models for styling Granta and Kalina.
Source link