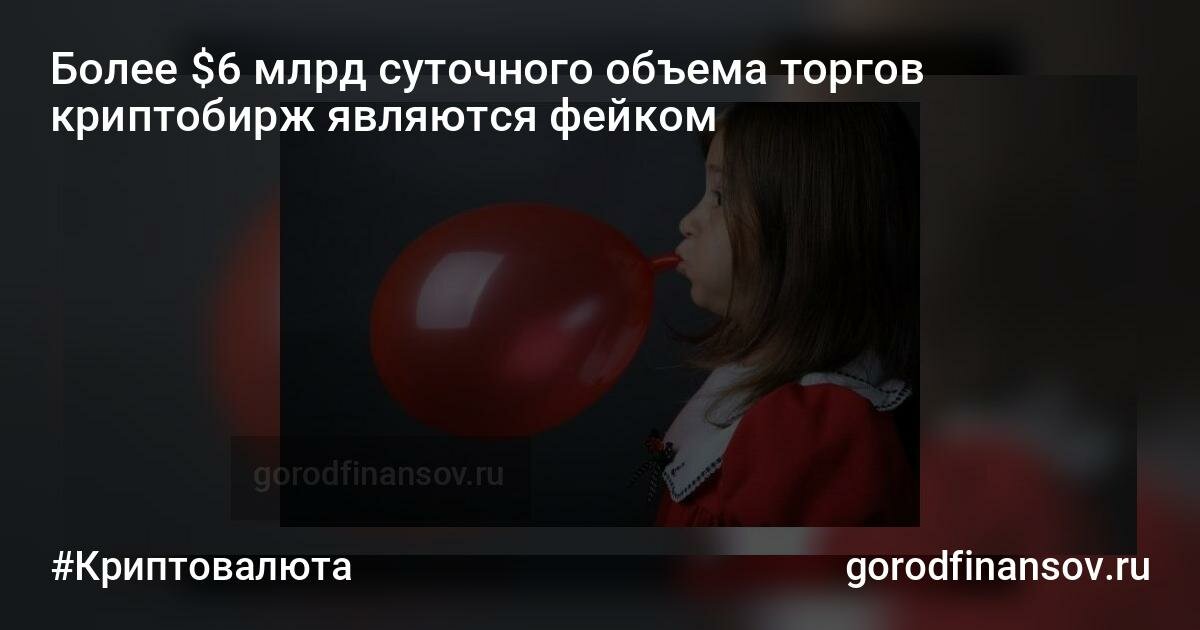 A new study, published this week by the Blockchain Transparency Institute (BTI), showed that more than 70% of the top 100 bitcoin exchanges in the CoinMarketCap rating are involved in money laundering transactions, which significantly increases the announced trading volumes. This is written by Bitcoinist.
A little over a month ago, the CoinMarketCap administration responded to accusations that by publishing unreliable data on trade volumes at trade fairs, the popular analytical portal indirectly supports so-called money laundering transactions.
At the same time it was stated that measures will be taken to ensure the integrity of the data by volume. After that, several new statistics were added, including adjusted volumes.
Despite this, BTI researchers maintain that the stock exchanges are still blowing up their volumes. Particularly after they had calculated the data on 130 exchanges, they came to the conclusion that more than $ 6 billion of the indicated daily volume is fake. This is more than two thirds of the total volume of all trading platforms.
The situation is worse for such stock markets as BCEX, which overestimated its volumes by more than 22,000,000 times, LBank (4400x), Bit-Z (more than 469x), ZB (more than 391x) and Bibox (more than 85x).
After adjusting the data in the new study, the leading US central Coinbase climbed to third place, Bithumb took fourth place after overtaking the overweight as the biggest in South Korea, Upbit. The latter is currently under investigation by the authorities for suspicion of fraud and money laundering, although the recent audit did not reveal any counterfeits in the management of the exchange or manipulation of user facilities. Nevertheless, according to BTI, the trading volumes on Upbit have been inflated 11 times.
The first place in the BTI list is occupied by Binance with its huge number of unique visitors, the second by Bitfinex, which introduced a minimum deposit of $ 10,000 for new users at the beginning of the year.
A substantial proportion of the stock exchanges, which are in the Top 25 of CoinMarketCap, did not even appear in the BTI assessment even in the first hundred. Most of them, the researchers note, are made as for a copy, with the same user interface and trading engine.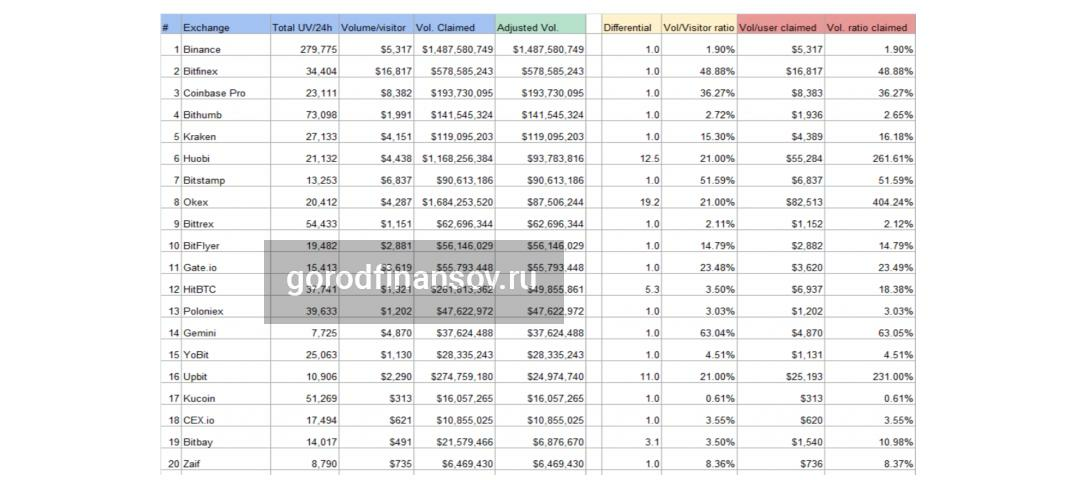 Top-20 alternative ranking BTI. Source: blockchaintransparency.org
The best results in the alternative assessment were found in Kucoin and Cryptopia – if they are ranked 58 and 90 on CoinMarketCap respectively, BTI analysts are assigned the 19th and 24th lines. It should be noted that a significant proportion of the users of these exchanges carry out transactions with low volumes with low-capitalization coins.
Earlier in August, the Wall Street Journal reported that only in the first six months of 2018, through manipulation of the exchange rate using the "pump and dump" scheme, trade groups in Telegram and other social networks could earn $ 825 million.
Source: Cryptocurrency.tech
Source link