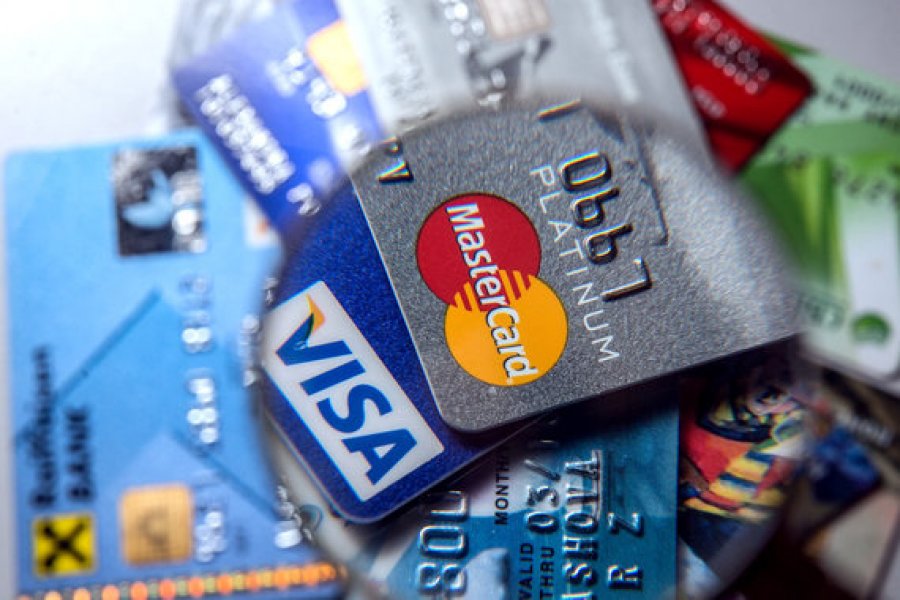 The absolute leader of the Ukrainian payment market is the international payment system MasterCard. Data on the market share of domestic payment systems published by the NBU.
The National Bank approved a number of resolutions that allowed more details to be published about the situation on the Ukrainian market of payment cards and card transactions. The published data show that more than half of the market is managed by only one payment system – MasterCard.
Under the IPS MasterCard logo in Ukraine, in the second quarter of 2018, 24.1 million active cards accounted for 68.3% of the card market. Visa manages another third of the market: 30.4% or 10.7 million cards. The national payment card "Prostir" accounts for only 1.3% of the cards – 0.4 million units.
Reading: income before the fall is considered: what happens to the deposit rate
With the participation of MasterCard cards, 67.1% of non-cash transactions (503.8 million units), Visa – 32.8% (246.2 million units), "Prostir" – 0.1% (0, 6 million units)) ..
Identical distribution and number of transactions: MasterCard 67.6% of the market (202.8 billion UAH), Visa – 32.3% (96.9 billion UAH), Prostir – 0.1% (0.2 billion UAH) .
The National Bank of Ukraine notes that from now on it will regularly report data on the operation of payment systems (MasterCard, Visa, NPC Prostir), which has carried out card transactions (98.2% of cardholders, the remainder – legal entities), where such transactions (eg 80.3% of the transactions are carried out on the bank's own network, in the network of other resident banks and non-resident banks).
The NBU will report on the number of payment terminals with contactless payment (75.7%) and on e-commerce stores. Active contactless cards 3.1 million pieces.
Subscribe to FinClub news in the telegram, Viber. twitter and Facebook.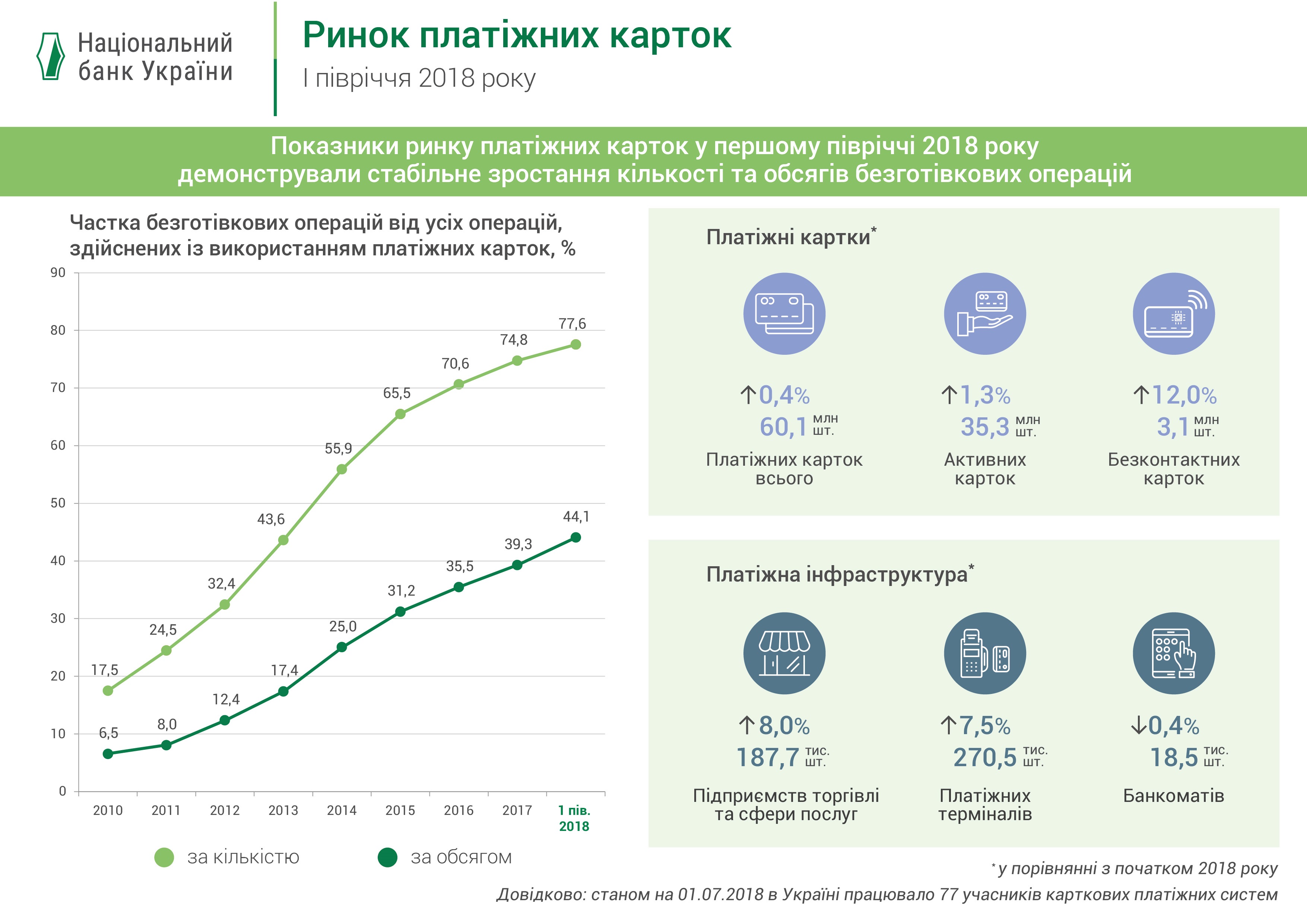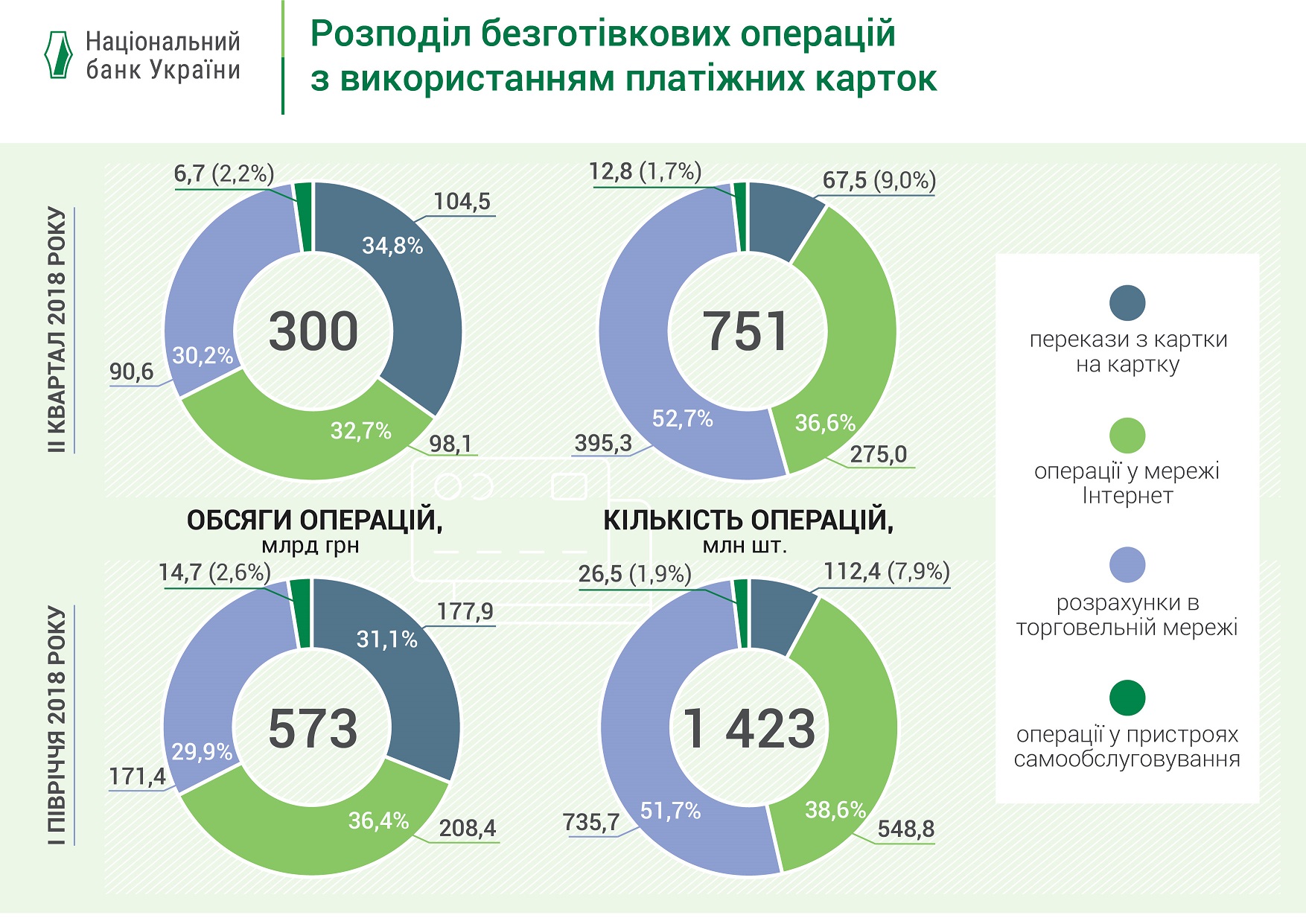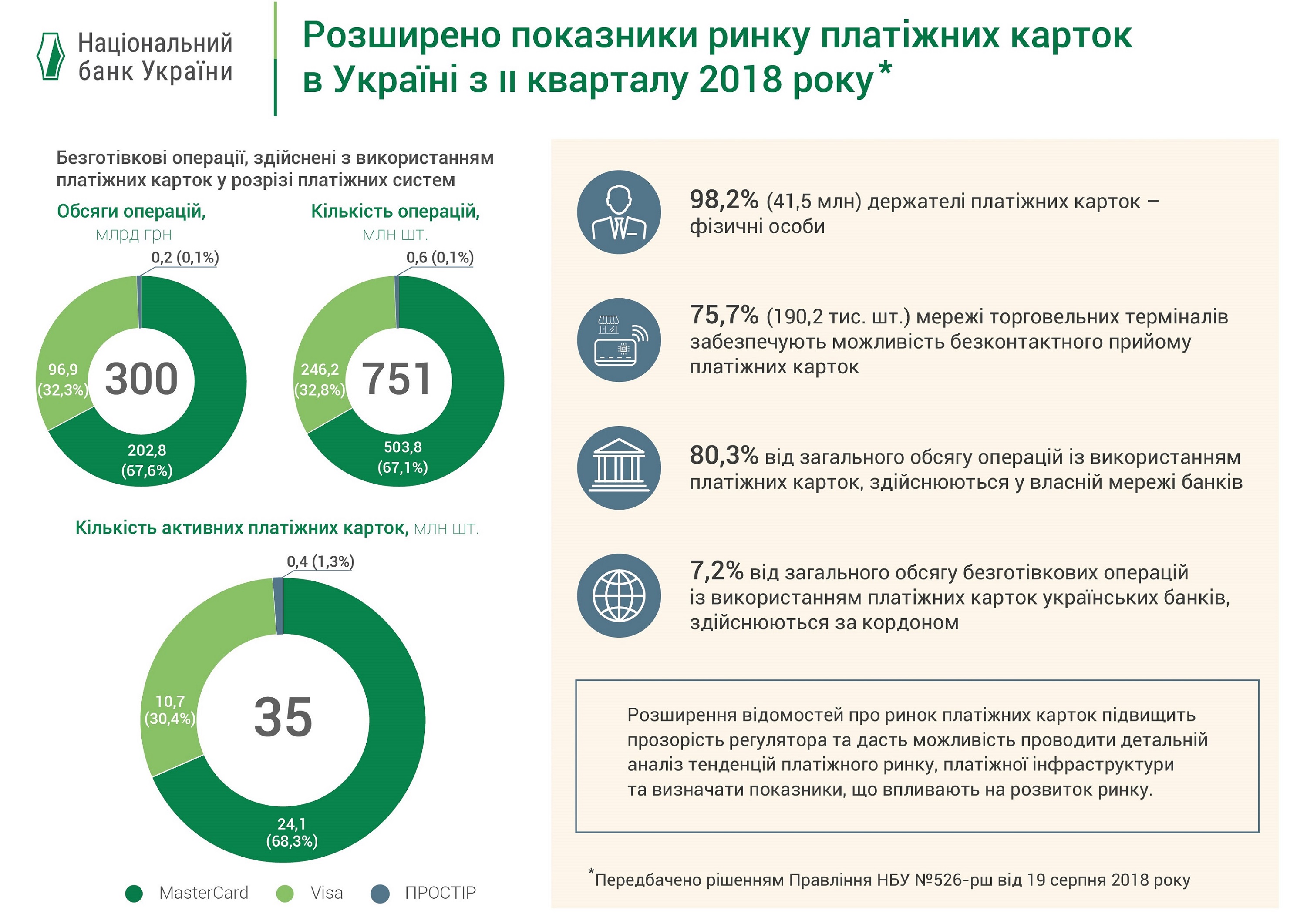 Source link