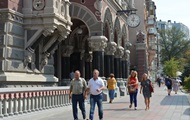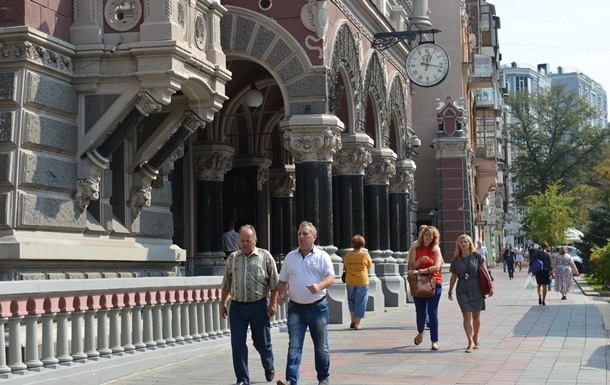 Photo: Korrespondent.net
The National Bank explained the reasons for strengthening the hryvnia
The National Bank noted that in the future the hryvnia will have to survive a number of fluctuations in value.
Strengthening the hryvnia on the foreign exchange market is due to the preponderance of the supply of foreign currency. About this on Monday, August 20, writes 112 Ukraine with reference to the head of the open markets of the NBU Sergei Ponomarenko.
According to him, the principle of a floating exchange rate on the foreign exchange market works.
"That is, it is not fixed, it is constantly changing under the influence of supply and demand." It is clear that in the past few days – this reinforcement started on Friday and continued today – the supply of foreign currency on the market had the upper hand. I think that this could be related in some way that Friday was the last day for tax payments and exporters, currency vendors to meet their commitments to the budget, sold substantial amounts and this not only affected the foreign exchange market the market, but also on a certain psychologist cal dimension ", – he explained.
Ponomarenko noted that on Monday, August 20, the NBU was forced to take part in trade on the interbank foreign exchange market to stabilize the situation.
"Today we were forced to save the market because so many people wanted to sell and we had to start with the purchase of currency, so that all sellers could sell the currency." Today we bought $ 17 million from reserves, the average rate of about 27.65 UAH, so and the interbank market closed, "he said.
As the representative of the National Bank stressed, the hryvnia in the future will have to survive a number of value fluctuations.
"We follow the situation and try not to allow significant fluctuations," Ponomarev said.
Recall, in July, the hryvnia devalued by 2.2%, fell in price by 65 cents.
The National Bank says that there are no fundamental reasons to lower the exchange rate of the Ukrainian national currency.
News out from Korrespondent.net in Telegram. Subscribe to our channel https://t.me/korrespondentnet
Source link