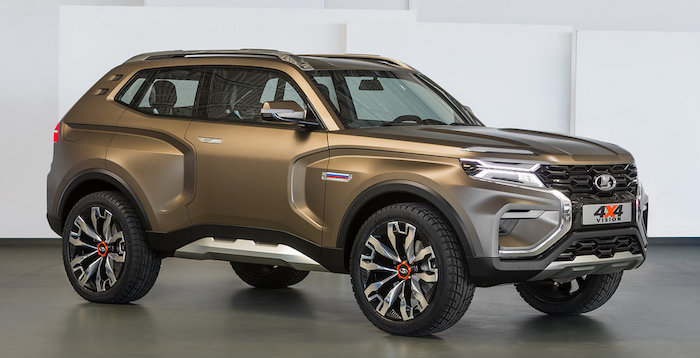 Automobile salon in 2018 in Moscow (MIAS) was rather meager for premieres compared to the pre-crisis model for the car market in 2014. But despite this at the auto show, a few really interesting presentations took place, that the maximum attention of journalists and visitors from the showroom. Editorial Daily-Motor.Ru was the top three of the most interesting novelties of the Moscow Motor Show in 2018.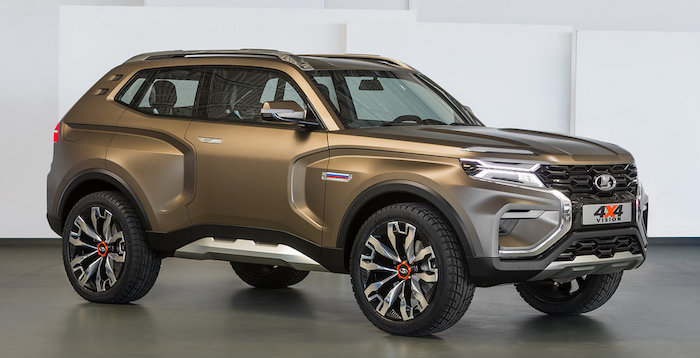 We gave the first line of this TOP to the undisputed leader of the stand visitors – the conceptual off-road car Lada 4 × 4 Vision. The domestic prototype, which in the future will become a serial "Niva" of a new generation, stands out for the clear design of Steve Mattin. It is to be hoped that the new generation Lada 4 × 4 in the version intended for sale will save at least some of the visual solutions used in the concept.
The next of the most interesting premieres of MIAS-2018 is in our opinion the debut of the new brand Aurus, created within the context of the project "Tuple". At the Moscow Motor Show "Aurus" presented two of his models at once: premium limousine and sedan Senat, whose competitors are already called luxury British car manufacturers Rolls-Royce and Bentley. Serial sales of 4-doors Aurus Senat will start next year.
The top-3 of our rating is closed by the crossover Renault Arkana. Despite the expectation of the presentation of a completely new crossover "Renault", ready for serial production, the French only showed a showcar, which slightly overshadowed the world premiere of this model. Yet it should be noted that the coupé-like silhouette of the new model, developed in Russia, left neither the journalists nor the visitors to the car show indifferent. In addition, Renault confirmed that our country will be the first market for this model. The assembly will be carried out at the company's factory in Moscow.
Source link