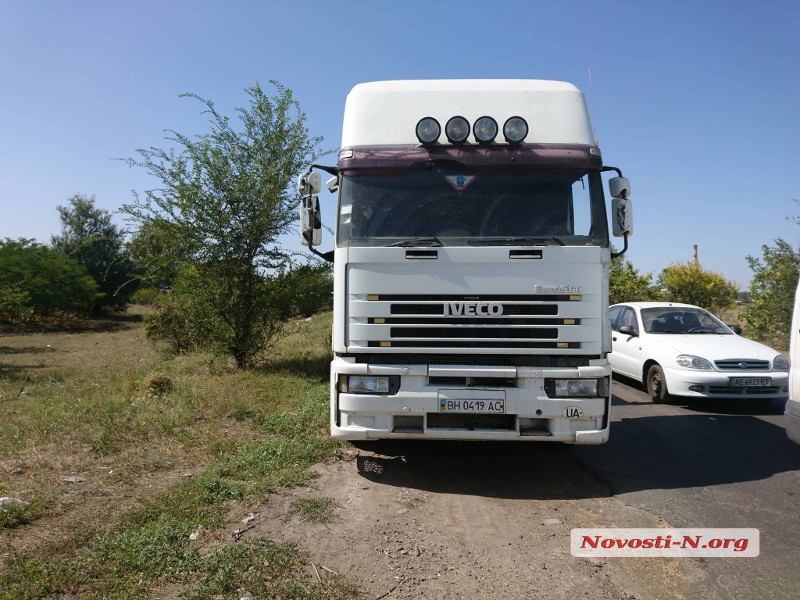 In the afternoon of Friday, August 24, on the outskirts of Nikolaev in the direction of Kherson, a brick from the tractor Iveco trailer fell.
The tractor car left Nikolayev in the direction of Kherson. On the trailer there was a load – a silicate brick on pallets, covered with a film. Before the second level crossing, one of the pallets disappeared, the film broke and some of the stones fell straight on the road. At that time, the crossover Ford Kuga drove to the meeting. The driver did not have time to respond to the brick that was literally spread in front of his nose and drove in it.
As a result, Ford suffered mechanical damage.
The crew of the patrol police work on the spot.
Source link