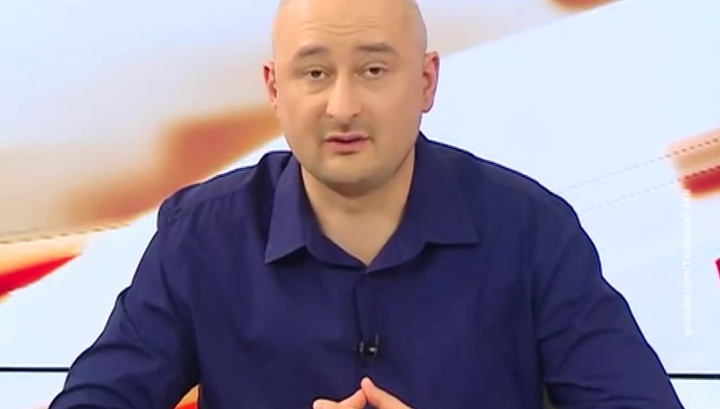 In "Twitter" commented the post of journalist Arkady Babchenko about the death of People & # 39; s Artist of the USSR Iosif Kobzon and the head of the Donetsk People's Republic Alexander Zakharchenko. Babchenko recently posted a video recording in his microblog, in which Kobzon and Zakharchenko sing along with the military choir a song "I love you, life". In his commentary, Babchenko also mentions the military ensemble named after Aleksandrov.
"This is not the Alexandrov choir, but the ensemble of internal troops, Khud.ru Eliseev," explains the user of Makyoto.
"Let the acquaintances excel in their moral exhibitionism, Ukraine has become a country of policemen and Banderarians and will inevitably start to eat each other, and we will protect ours," Marina Yurieva writes. "We celebrate the popular holiday as a rural holiday, we lose our heroes, but we have them, because we lose them, and we all mourn with the Crimea and the Donbas." And who is the hero in Ukraine? Shukhevych? Policemen and Bandera? Complete zero, "she adds.
"Arkasha, do not be jealous, you will not come to them." They prepare a skillet for you, "Vladimir Starikov replied.
"The enemy of Russia, McCain, also died, but nobody has turned the dirt to talk about his death … Because people." And who are you? "- writes user Ateex.
"Arkasha, if you've already performed, do not postpone it", the journalist tells Yuri Yurich.
"You, a resurrected idiot, are quickly happy." Soon your Bandera friends will waste money on you ", writes Tatiana Vasilieva.
"It is humane for you, you are rare, happy people will never write that … you are already dead during your life", Lena Rush writes.
"They killed him, he died, did not lie in a pool of blood, the image of the victim," – says the user Julia.
"Do not go to the level of this scum", – calls Svetlana Nekrasova.
People & # 39; s Artist of the USSR Joseph Kobzon died on 30 August in the 81th year of life after a long illness. Today, after the farewell ceremony, he was buried at the Vostryakovskoe cemetery in Moscow.
Chief DNR Alexander Zakharchenko was killed in the evening on August 31 due to an explosion in the café "Separ" in the center of Donetsk. With him, his guard was killed.
Russian journalist Arkady Babchenko experienced "the staging of his murder" at the end of May, organized by Ukrainian special services. Information about the murder of Arkady Babchenko in Kiev was published in the media on 29 May. A day later, the SBU presented Babchenko to the public and stated that the incident was a special operation. At the same time, the leaders of the SBU announced the existence of a list of "potential victims", compiled by Russian special services.
Source link