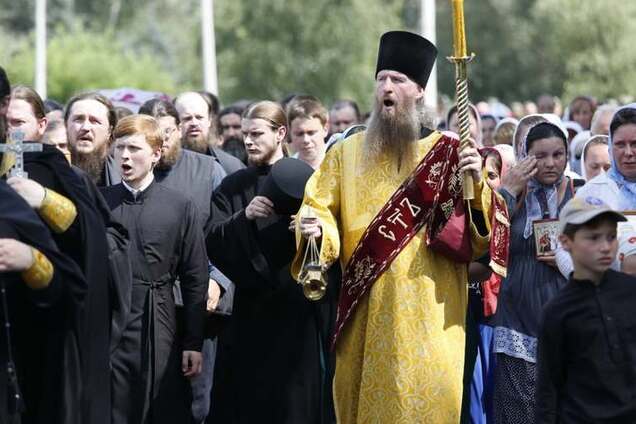 The Patriarchate of Moscow in case of autocephaly to Ukraine leaves with claims about the status of the most influential church in the orthodox world.
This was mentioned in the air ObozTV Ukrainian politician and public figure, leader of the movement "Ridna krayina" Mykola Tomenko, commenting on the conflict of the ROC with the Patriarchate of Constantinople because of Ukraine.
According to the politician, "the Russian Orthodox Church of Putin-Cyril has a hostile conflict with Bartholomew and Constantinople."
"This conflict, which has been going on in recent years, is related to the fact that Russia regards the status of Constantinople as" the first among equals "as wrong." In Moscow, "the most important", because they originate from statistical quantitative indicators – they would allegedly be the majority of parishes and believers in the ROC system, but if we remove the Ukrainian Orthodox Church, we will have more than in Russia. , "explained the politician.
As Tomenko noted, now that Patriarch Bartholomeus has status only, and no quantitative indicators, Moscow requires that it coordinate decision-making.
"Confrontation on the agenda of the ecumenical councils, based on data, always (on Varfolomey – ed.) With Kirill that was," he explained.
The politician stressed that the history of the church conflict concerning autocephaly for Ukraine is "long and high-peak".
"First there was 1991-92, the second peak was in 2008-09, when Bartholomew came to visit us, and we were close to creating a local autocepal church." With the third peak we now leave – 2018-19, the opportunity to get the status of autocephal ", – he noted.
Also, according to Tomenko, on the territory of Ukraine today "extraterritorial zones of Russia and the" Russian world "operate.
"Go to the Pechersk Lavra or Svyatogorskaya, or to the Holosiivskyi desert in Kiev, where a large number of citizens of Russia and Belarus and in general unknowns who preach anti-Ukrainian things on the territory of Ukraine, can not enter it. because the territory of the church is like the territory of the embassy, ​​- he declared.
As reported OBOZREVATEL, Archimandrite ROC Kirill Govorun stated earlier that Ukraine will receive a tomato on autocephaly on 10 September.
Source link