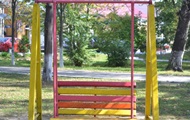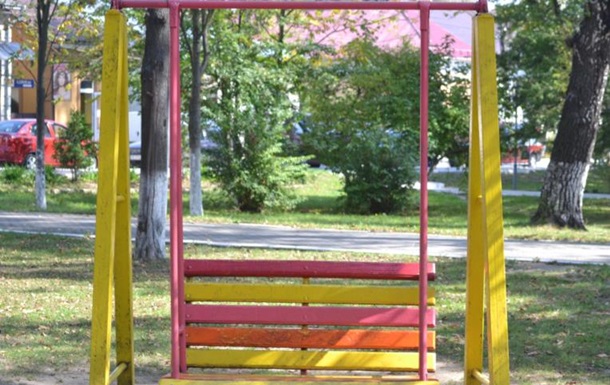 Photo by storozhynets.info
These swings were fatal for a student of Storozhinets
The man tried to make a full swing on the swing, but could not resist the summit and fell, after which the swing came back and hit him.
In the Chernivtsi region in the park. Yu Fedkovich in the town of Storozhinets presented a tragic event – the young man, who was riding on a swing, fell away from her, was wounded and died later on the way to the hospital. On Monday, September 17 reported the local newspaper Storozhinets.info.
It is noted that a man of 2000, a student at Storozhynets Forestry College, a resident of the Khotynsky district, tried to make a "sunshine" on the seesaw – a full turn, but could not resist at the top and fell, after which the swing returned and struck him.
Reportedly, the witnesses of the incident called an ambulance, which arrived within a few minutes.
"The man was taken to the central district hospital Storozhynets and from there to the regional center, but unfortunately, on his way to Chernivtsi, the young man died," writes the newspaper.
Remember that in the Kiev district of Odessa on 31 October 2017, when a child fell from a swing in the garden of an apartment building, an 11-year-old child died.
It was also reported that near Odessa in the village of Bolshaya Fontanka there was a children's playground near the local cemetery.
News out from Korrespondent.net in Telegram. Subscribe to our channel https://t.me/korrespondentnet
Source link