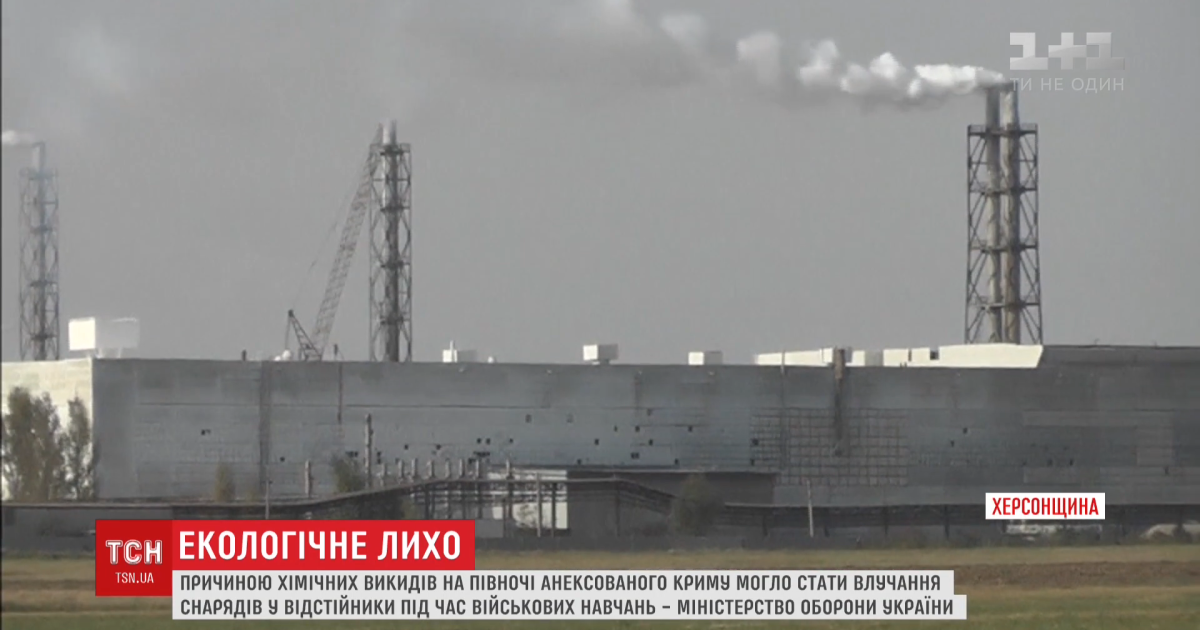 The people from Armyansk, Dzhankoy and other settlements have been mass evacuated.
We have trained to bridge the administrative boundary and ended up in the pit with waste from chemical production. The Ministry of Defense of Ukraine announced the reason ecological catastrophe in the enclosed Crimea. According to the Ukrainian intelligence service, the occupying forces carried out exercises in the vicinity of the titanium and soda factories – shells have damaged reservoirs with poison.
This is in the plot of the program TSN.19: 30.
The work of the "Crimean Titan" will be stopped, but not immediately. The management of the company said that it takes at least a week. Panic among the local population is growing.
"We feel that the air is poisoned every second to the hospital." – "I did not expect a massive evacuation of children, I took my husband and I along", say the inhabitants of Crimea.
The occupying power does not intend to declare an emergency situation. Children from nearby settlements, however, were given holidays and were taken to a sanatorium. This is called precautionary measures. The causes of the ecological disaster promise to find out in the near future. But in the Ukrainian intelligence there is already a version:
"Subdivisions of the Armed Forces of the Russian Federation fired in areas with locations of silt settlers of the chemical production of titanium and soda plants. As a result of hits from grenades, these objects are damaged. "
The concentration of acid in the air of the peninsula indicates a sharp one-time release of the poison, experts say.
"It is clear that such sulfur dioxide concentrations contain high concentrations of gas, this can not be the result of evaporation of water." Based on the concentrations this is an accident, but an accident that has nothing to do with the water phase, but most probably with damage to the tank with sulfuric anhydride, or with other sulfuric anhydride, a similar substance, "- suggests chemist-biologist Vladislav Bilinsky.
Mainland Ukraine of the poison so far rescues the wind. However, the cloud with the emission of the "Crimean Titan" has already come close. Commissions with inspections work in the border villages. So far, the Ministry of health says, the situation is not critical:
"Outreach brigades were organized in six settlements, examined children at schools, kindergartens and found no significant growth."
However, the situation may deteriorate with the weather. That is why three times a day the air checks for the content of toxic substances. Necessary medicines in the vicinity of the epicenter of the village disaster are present.
Olga Neskorodyan
Source link