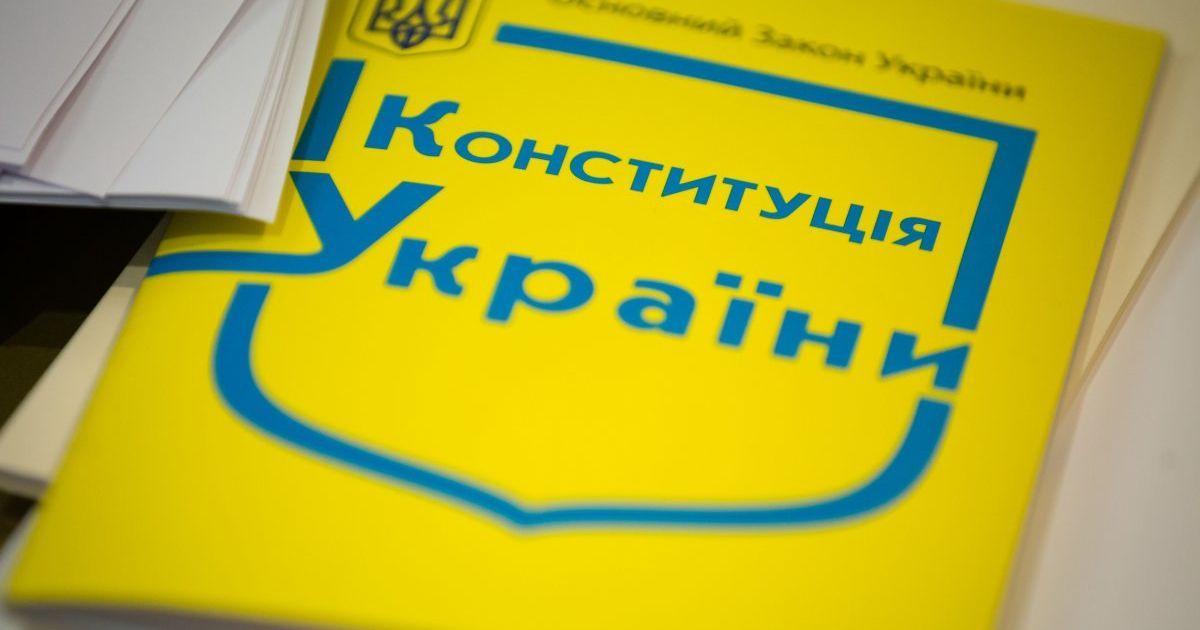 The relevant statements have already been made by Poroshenko and Tymoshenko.
In the autumn The Ukrainian constitution can undergo changes again, because the president intends to submit his additions to the basic law immediately after the parliamentary holiday. In the meantime, other politicians generally propose to adopt a new constitution, the story says TSN.19: 30.
Peter Poroshenko wants to consolidate the wish for NATO and the EU in the text of the Constitution, and lawyers have already chosen the right formulas for this. But the leader of the "Fatherland" Yulia Tymoshenko proposes to write a new document, built on the wishes of the Ukrainians. For the collection of comments she plans via a special site on the internet, and furthermore the received information will be processed by experts. "Before the final document is released, there will be hundreds of interim revisions that can be reviewed," said website developer Alexei Zhmerenetsky.
According to Tymoshenko, the new constitution should become a public contract of politicians and people. The politician has his own wishes for the document: leaving the parliamentary republic, lowering the barrier to parliament, holding elections in various rounds, and instead of the prime minister to create the chancellor's function.
Experts say that the course towards NATO and the EU is quite logical, and such changes can be made quickly, but this does not mean that Ukraine will be there immediately. Among the important points for Ukrainians, the new electoral system is also called. "Lowering the electoral threshold is really a positive thing, because it offers a new opportunity for young parties to come into parliament, which would be important from the point of view of the functioning of the elites," says Alexander Moskalyuk, expert in constitutional law . However, the expert has doubts that such drastic changes can be implemented quickly. After all, the procedure for creating a new document and making changes is rather complicated.
Correspondent TSN Alexander Romanyuk
Source link