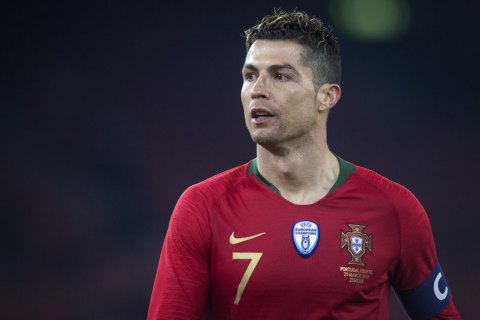 The American Catherine Mayorga, who accused Cristiano Ronaldo of rape in 2009 and received payment for silence of 375 thousand dollars, complained to the footballer, writes DW referring to the German magazine Der Spiegel.
On Friday, September 28, Mayorga's lawyer filed civil proceedings with a court in the US state of Nevada. In this case, the defender relies on a document describing the rape, and in which it is said in particular that the woman has repeatedly asked Ronaldo to stop. The Public Prosecutor denies and claims that the sex took place by mutual agreement.
Think of the first rape fees against Cristiano Ronaldo that appeared in 2017. Then Der Spiegel released information that a famous footballer allegedly raped a 20-year-old American in 2009, then closed a confidential agreement with the victim and paid her so she would not file an indictment against him.
The publication claimed that between the girl who was about 20 years old at the time of the incident and the player had signed an agreement on the extrajudicial settlement of the conflict, at least nine lawyers worked. The contract was signed on January 12, 2010, consisted of 11 articles and obliged Ronald to pay the victim a financial compensation of $ 375 thousand, and the girl – to refuse all costs for her.
Also at the disposal of the publication was a six page 's letter from a certain Susan K. (name changed) to Ronaldo, in which the girl promised to destroy all electronic and written documents that would testify to the contact with Ronaldo. In case of non-compliance with the contract, she promised to repay the full amount of the compensation paid to her.
Then Cristiano Ronaldo denied the message of the German magazine and called the article "journalistic fiction".
Accusations against many celebrities in the past year have increased significantly as a result of the # MeToo movement, which encouraged many women to speak out about sexual harassment against them. Recently, a famous American actor and comedian Bill Cosby was convicted of imprisonment for rape.
Source link