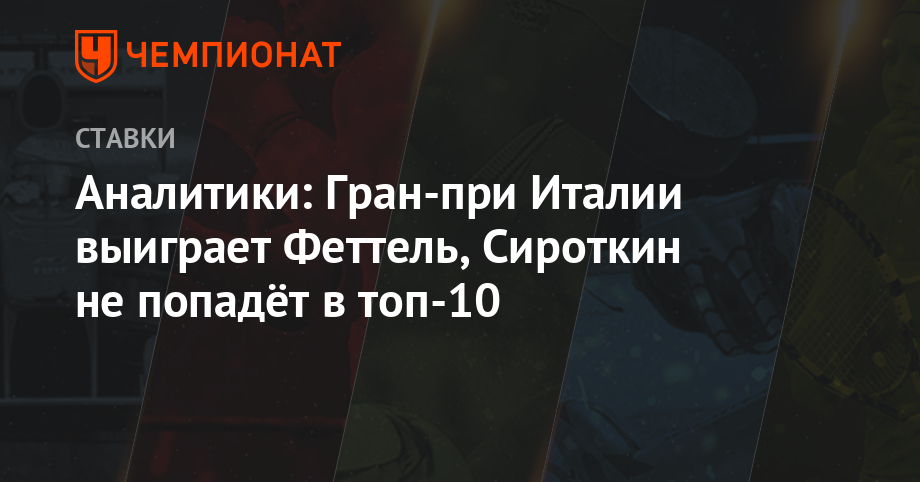 Today, on September 2nd, the autodrome "Autodromo Nazionale" in Monza will ride the 14th stage of the 2018 season of the Formula 1 championship – the Italian Grand Prix. The race starts at 16:10 Moscow.
Bookmakers have confidence in the victory of the driver of the "Ferrari" Sebastian Vettel (1.60). Kimi Raikkonen also belong to the "Ferrari" (3.50) and Lewis Hamilton on the "Mercedes" (5.00) to the main competitors.
Next came the Mercedes driver Valtteri Bottas (17.0), Max Festappen on the Red Bull (29.00) and the Red Bull driver Daniel Riccardo (67.0).
The chances of the Russian pilot "Williams" Sergei Sirotkin estimated at 2501.0. Finish the driver in the top 3 for 101.0 and place him in the top 10 – for 4.50.
Raikkonen still can: Kimi on the pole of the Italian Grand Prix, on the "Ferrari" – the first row
Raikkonen won the first pole since the Grand Prix of Monaco last year and Sirotkin repeated his best result in qualifying – 12th place.
Source link