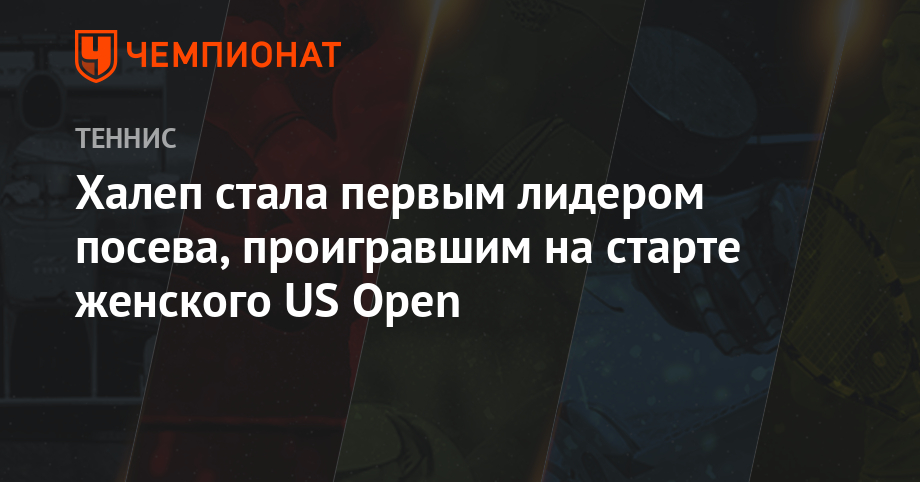 Halep became the first seeding leader to lose at the start of the US Open of the ladies
Romanian Simone Halep became the first seeding leader in the single US Open net for women in the history of the Open Era (since 1968), defeated in the opening round. Halep lost to the Estonians Kaye Kanepi with a score of 2: 6, 4: 6.
Retired, Simone fell in the opening round of the US Open and last year he lost to the Russian woman Maria Sharapova in three parties. Then it was sown under the second number and the leader of the crop was the Czech Caroline Plishkova, reached the quarterfinals.
In other Grand Slam tournaments, the seed leaders' defeats in the opening round during the Open Era were five. Virginia Ruzici lost Mary Sawyer in the first round of the Australian Open 1979. Steffi Graf donated Laurie McNeil at Wimbledon 1994, and Martina Hingis lost twice on the London "Slam" in the status of the first placed: Elena Dokic – in 1999 and The Virginia of Rouen Pasquale – finally, in the year 2001. Angelika Kerber donated Ekaterina Makarova in the first round of "Roland Garros" -2017.
The first racket of the world Khalip lost Kanepi in the start of the US Open
Source link