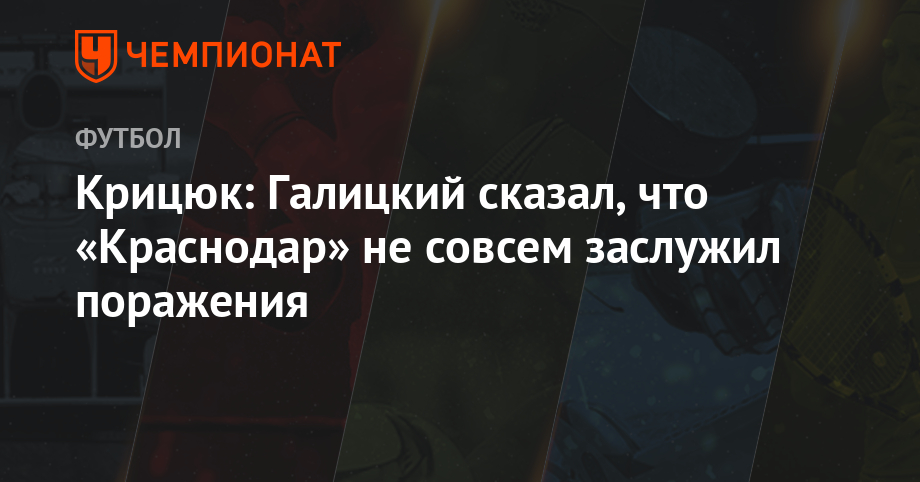 Krasnodar goalkeeper Stanislav Kritsyuk commented on the defeat of his team in the game of the 4th round of the RPL with the Moscow "Spartak" (0: 1).
"The result, I think, does not fit us in. It seems that this was our best game in the championship for the last rounds, quality was that there were some fights where we did not give in and even won. Somehow we had to win this game Somewhere out of the accident, but the boys – well done, played well and made mistakes somewhere that "Spartacus" took advantage of.
We surprised everyone, and the same "Spartacus & # 39" We had to take three points, of course a good game offers the opportunity to think about the future in terms of development, but without three points – this is not what is important, it is necessary to win. mistakes work, improve our game to win.
Galitsky said that we played well and did not deserve to be defeated, but this is football, "- quotes Kritsyuka Rusfootball.
Ari: referees always help Moscow teams
Source link