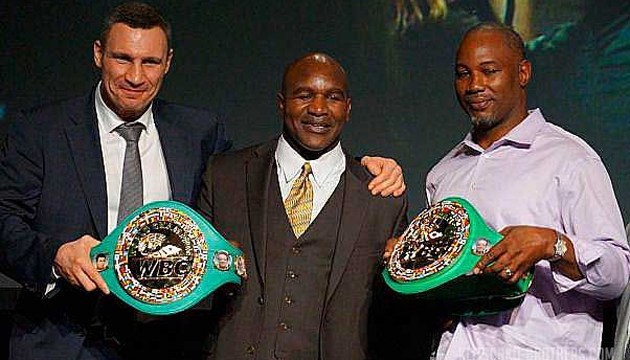 The Ukrainian organizing committee of the 56th Congress of the World Boxing Council (WBC), which will be held from 30 September to 5 October in Kiev, prepares various surprises for star guests and participants in the event.
The organizers want to introduce the guests of the 56th WBC Congress in Kiev not only to the Ukrainian culture, but also to the kitchen. This is reported by klitschko-brothers.com.
In particular, in the menu for boxing champions, the mandatory presence of beloved Ukrainian borsch, garlic salad and vareniki is promised.
Lennox Lewis and Evander Holyfield, Julio Cesar Chavez, Alexander Usik, Riddick Bowe, Erik Morales and other legendary boxers from the past confirmed their participation in the WBC Congress in Kiev.
Read also: Tony Bellew is planning at the WBC Congress in Kiev
A total of 600 participants from the congress from 160 countries arrive in the capital of Ukraine. Among them will be the current world champions, the legendary boxers of the past, the presidents of the federations of the WBC member states, the judges, sports managers and officials. The initiator of the congress in the Ukrainian capital is the & # 39; eternal & # 39; WBC heavyweight champion, the mayor of Kiev Vitali Klitschko.
Source link