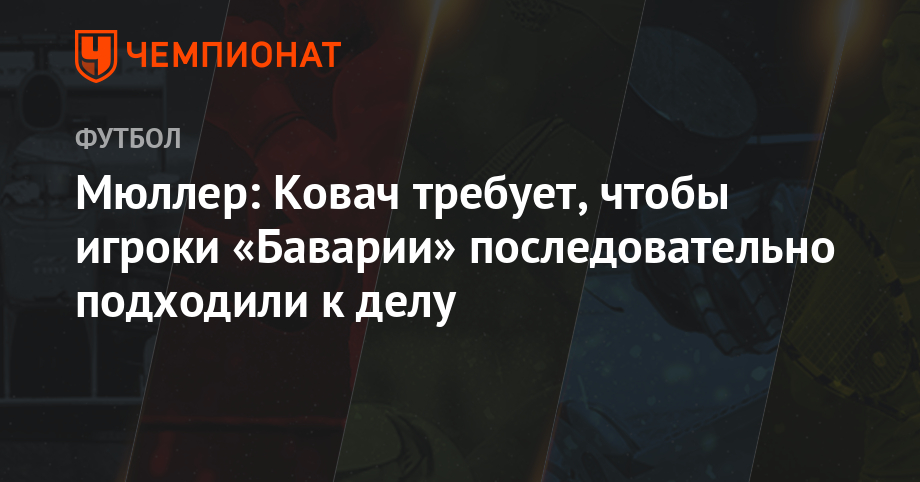 Müller: Kovacs demands that the players of "Bavaria" consistently approach the matter
Attacker of Munich "Bavaria" Thomas Müller gave a reaction after the victory over "Stuttgart" (3: 0) in the second round of the Bundesliga.
"We come to business with great seriousness – see how Robben, Ribery, Lewandowski work without the ball, who are leading the way, but it is only to remove the hat.
On the one hand, this is a matter of mentality, on the other hand we are well attuned to the game. Niko Kovac demands that we approach the issue consistently. And this applies to the central defender's connection with the attack and the return from the side to the defense. Details play a decisive role. In the case of high competition in the composition, everyone should show their maximum. Therefore, the team and shows this game ", – quotes Mueller Press Service of the" Bavaria ".
"Bavaria" started in the new Bundesliga draw with two victories. So far, only Wolfsburg has achieved 100% results in the league except Munich. In the third round "Bayern" takes up his field "Bayer".
Kovács: completely satisfied with the game "Bavaria" in the start matches of the season
Source link