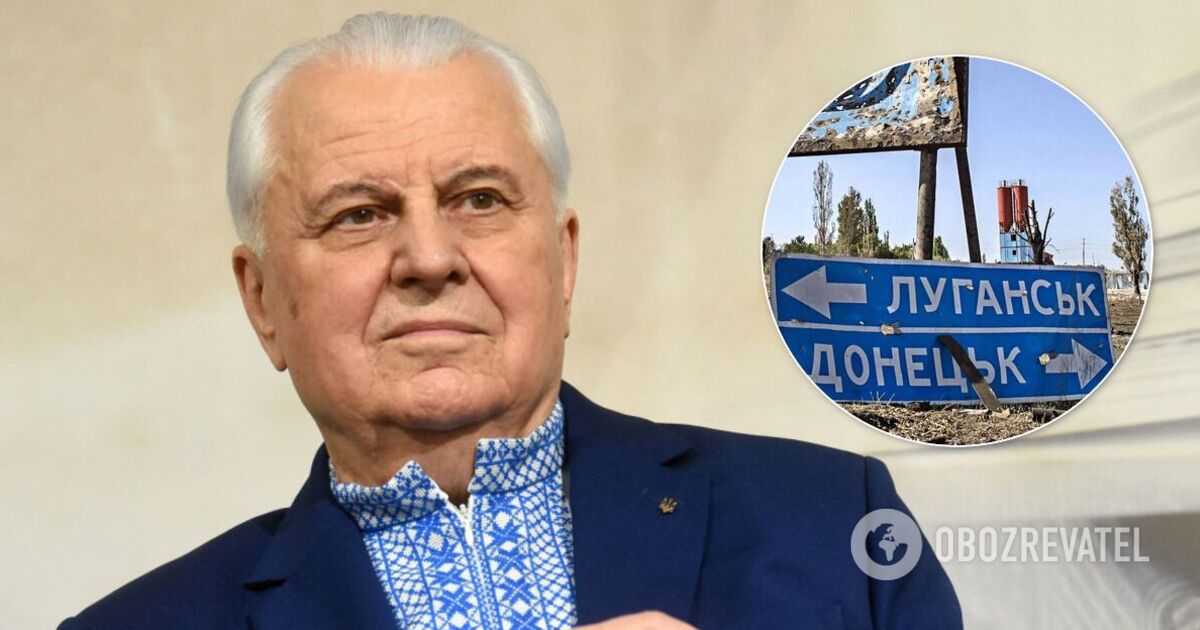 If there is no progress in the negotiation process to resolve the situation in Donbass by the end of the year, Ukraine may propose to sanctions against Russia, in particular, by disconnecting it from the international payment system.
The head of the Ukrainian delegation to the Trilateral Contact Group said this Leonid Kravchuk in the broadcast of the program "Ukraine with Tigran Martirosyan" on the TV channel "Ukraine 24".
"These could be sanctions, which are called the international payment system. We will ask and demand this," he said in response to a question about what plan "B" for Donbass.
According to Kravchuk, Ukraine remains committed to the diplomatic way to solve the problem and will not "demand war, because this is not part of the philosophy of a democratic Ukraine".
So if the Kremlin does not want to negotiate diplomatically, it is necessary to restore Ukraine's territorial integrity through joint pressure from the world community and Kiev, Ukraine's first president said. "We will find forms of pressure," he added.
Kravchuk also recalled that a document was adopted in 2020 on a comprehensive the silence mode in Donbass, "which is not perfect, but respected." "But no concrete steps towards peace have been taken," said the head of the Ukrainian delegation to the TCG.
He noted that as long as there will be foreign troops in the occupied areas of Donbass, elections cannot be held there – conditions must first be created for this. In addition, Kravchuk believes that state of siege "in no way" will help to win the war in Donbass.
Note, the most popular payment systems both in Ukraine and Russia, today are exactly the international systems Visa и Mastercard. Most debit cards and checking accounts target one of them. Almost all banks in the world are connected to these two systems and work according to the rules they set.
As OBOZREVATEL reported earlier, Kravchuk said the National Security and Defense Council is developing a "B" plan for Donbass. According to him, President Volodymyr Zelenskyy plans to wait until December 9, the anniversary of the Normandy meeting, to analyze the situation.
Source link